Send a Form Letter from a Service
Services often use Form Letters for communication. Whether the Service is created to handle an external issue or process, or whether it is meant to handle an internal process, Form Letters can speed up and streamline the flow of work among all parties. IQ offers a robust module to create and update Form Letters. For more information, see the Library module in this Help File.
Sending a Form Letter to a Service Contact
1. To send a Message to any Service Contact, use the envelope icon

to the right of the Contact in the Service record.
2.A Message Record opens. Select the Outgoing Method.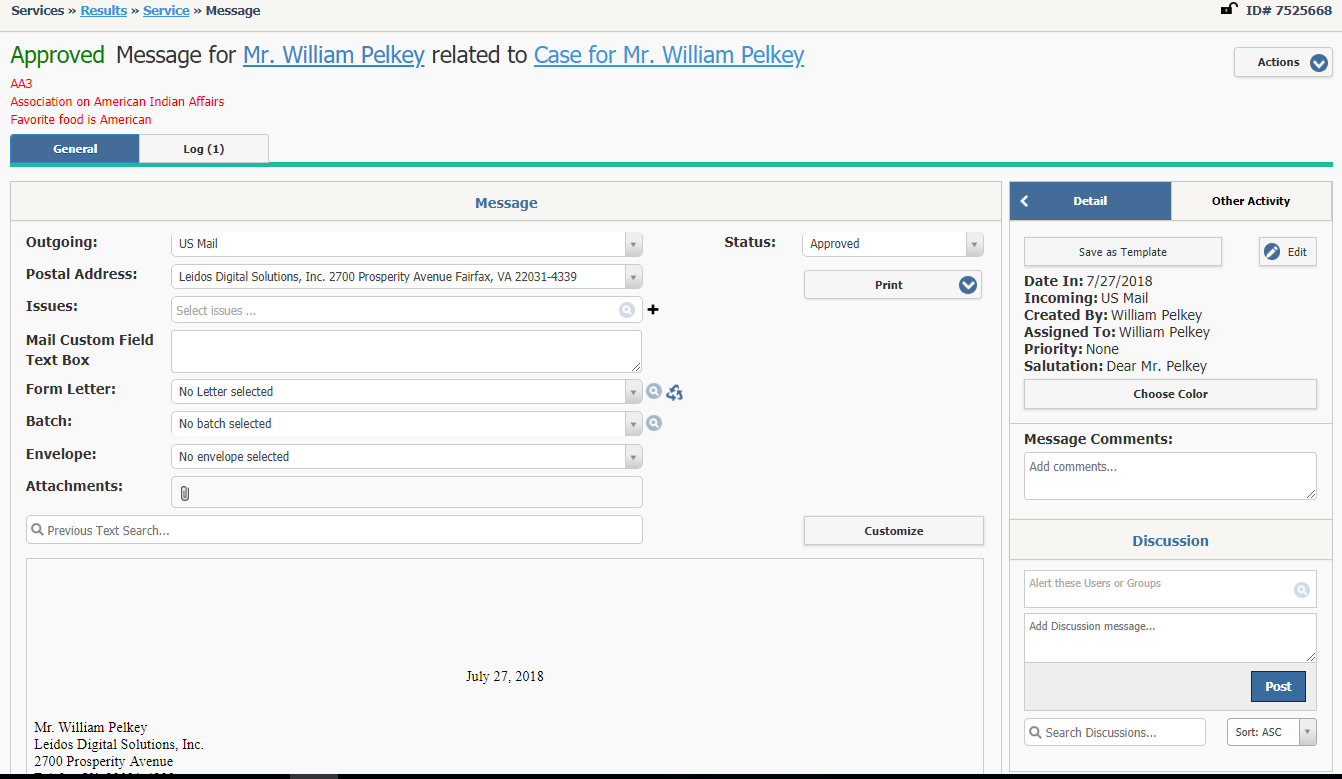 3.Use the CC/BCC link to open options to enter CC and BCC email addresses. You can press the space bar in the CC and BCC field in the Message record and display the primary email address for the recipient's Contact record followed by the list of other email addresses in the database.
4.If you have selected Email as your Outgoing Method, you can choose to enter a Subject. If you do not enter a Subject, the email will be sent with your office default Subject.
5.If you wish to attach any files to an outgoing Email, use the paper clip icon

in the Attachments field to either drag and drop or select a file from your workstation or shared drive, from the Service, or from the IQ Library.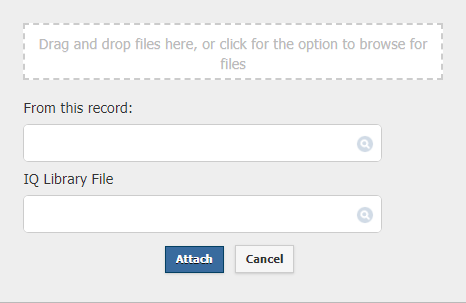 5.To select a Form Letter, use the Search icon

to the right of the Form Letter: field.
6.Select the Form Letter you would like to use from the list. Note: Use the type ahead search to narrow down the Form Letters
7.When you are ready to send the Email or print a final copy of the letter, select the option in the Message record to do that.
Note: If the Outgoing Method is Email, you will have a green Send

button. Select this to send the email.
If the Outgoing Method is anything other than Email, you will have a Print button. Click the Print button to display your options.
The Print Final option will print the letter and complete the Message record.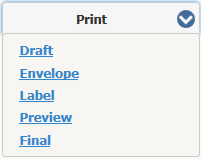 Important Note:
Comments for a Service-related Message record are displayed in the activity stream in the Service record that the Message belongs to.
---
Copyright © 2020 Leidos Digital Solutions, Inc (DSI)