Access and Run Reports
IQ includes both Standard and Custom reports for each module. Standard reports are those created as programs released with Intranet Quorum and cannot be added or edited by IQ users. Custom reports can be created and edited within IQ using the Criteria Screen Builder. Both standard and custom reports allow you to report on the information that has been entered into your IQ database. You can view them online, print, or save the report results for further review.
Some reports also provide the option to process the report in the background and email the results to a specified email address.
1.In the IQ Module Menu, select Reports in the Utilities column.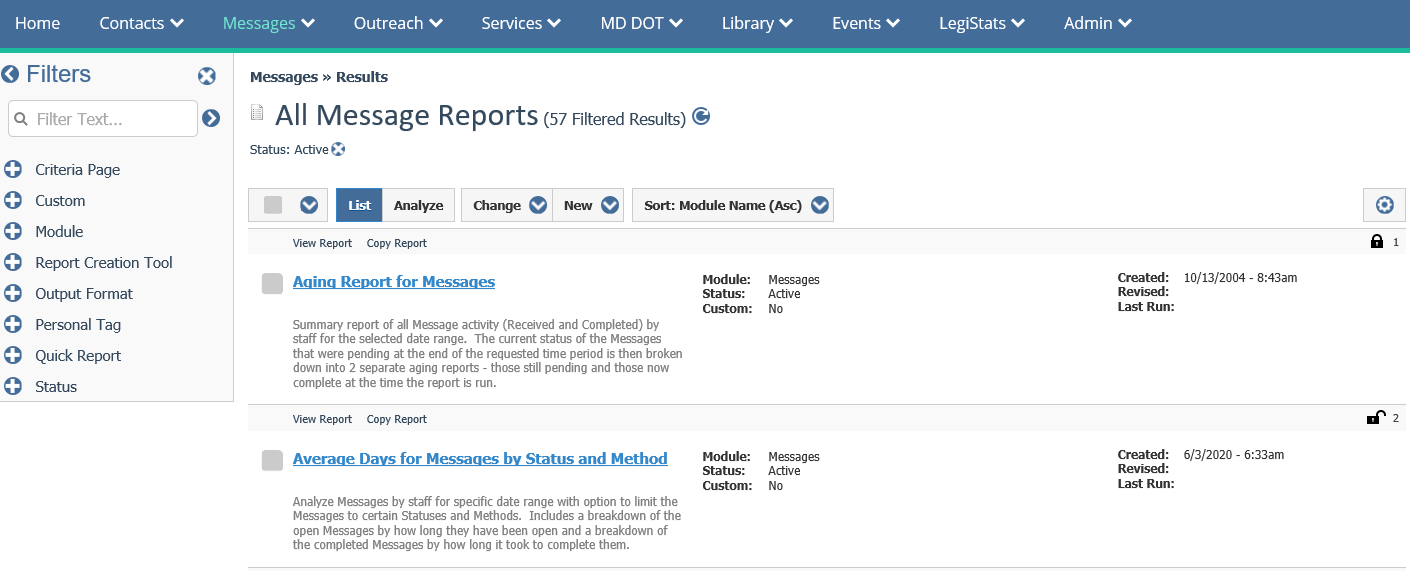 2.To view a report, click the Report Name link.
3.Once you have selected the criteria, click the Run Report button.
4.Some reports will provide an "Output To" option with PDF, Word, Excel and HTML.

Emailing Reports
1.In the IQ Module Menu, select Reports in the Utilities column.
2.Click the report name link.
3.Enter the report criteria and select the Email Report button.
4.IQ displays the Email Report dialog.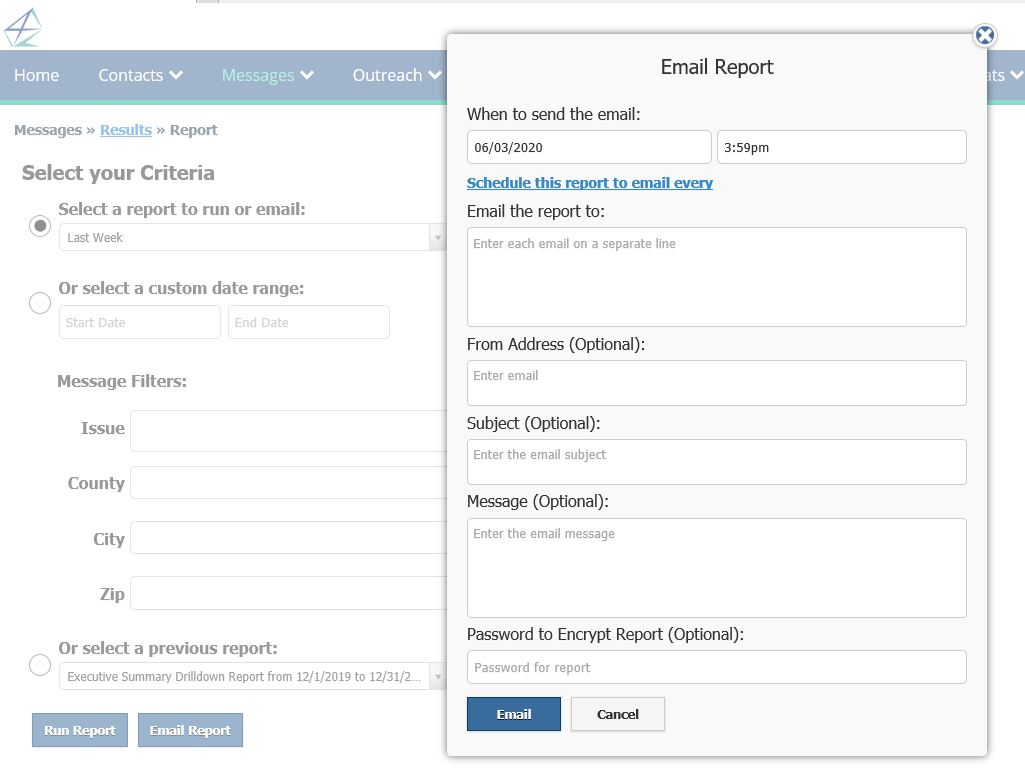 5. You may select another date and time for emailing the report.
6. Enter the email address(es) to send the report to.
7. The From Address, Subject, Message and Password to Encrypt Report are all optional. If left empty, IQ will use the Default From Email Address, the Subject will be "Report Background Job # - <Name of Report>" and the Message body will contain "Your report has run successfully and is attached to this e-mail." Note: The Password to Encrypt Report only appears if the report provides an option to email the report as a PDF file.
8. Select the Email button to create the background job, which will run the report and send it to the email address(es).
---
Copyright © 2020 Leidos Digital Solutions, Inc (DSI)