---
IQ automatically creates an Exception Set to capture emails which have not been processed by an IMA rule. Often these emails are considered "junk emails" and are not high priority. You should, however, check the Exception Set on occasion, and delete any emails you do want to process into your IQ database.
Incoming emails that cannot be matched to an existing Contact record, because they are missing key information required to create a Contact record are placed in the Exception set. For example, an incoming email that does not include at least one of the following - last name, organization, or email address - is added to the Exception set.
Exception Set
To process records in the Exception Set:
1.In the Messages menu, select All Message Sets in the Utilities column.
2.Click the Exception link to view all Set records.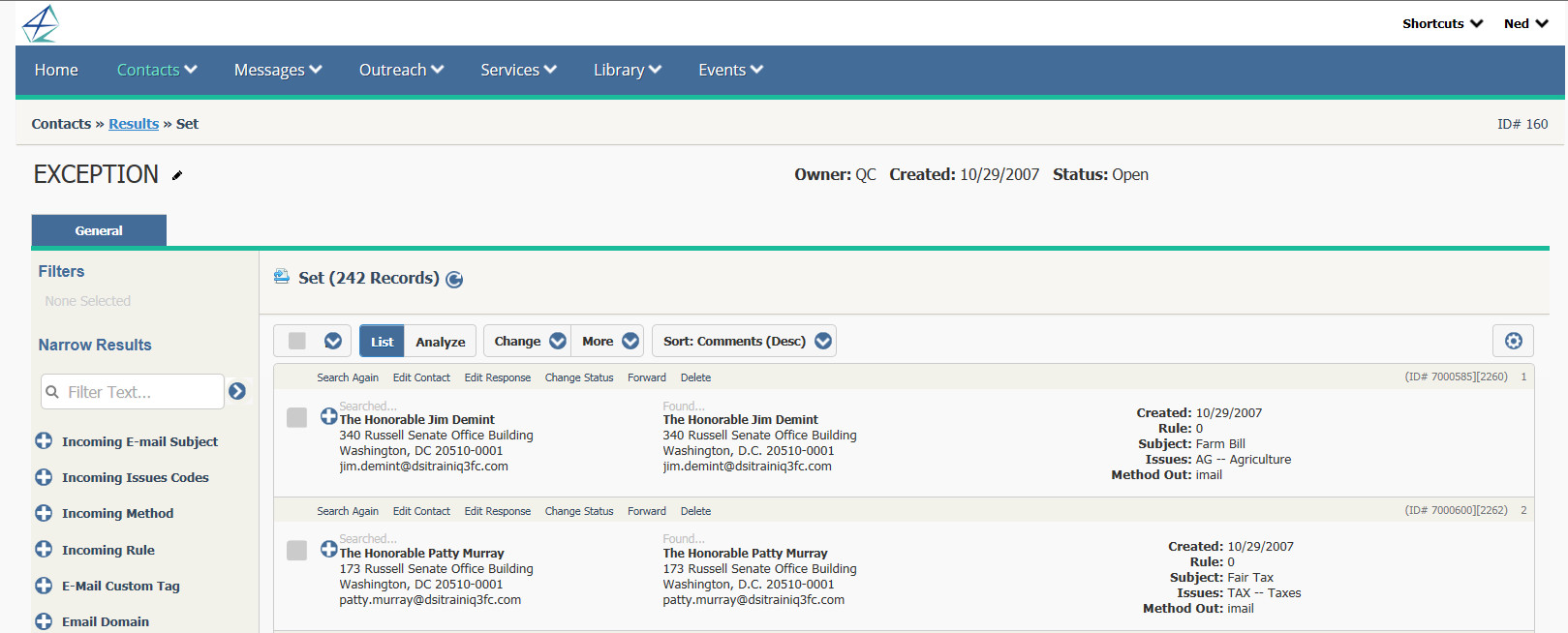 3.Use the Filters on the left to sort out specific Set records to edit.
4.Use the Row Actions to edit individual Set records
5.To edit multiple Set records, select the records you would like to edit, and use the Change options at the top of the List View.
---
Copyright © 2020 Leidos Digital Solutions, Inc (DSI)