Edit Multiple Records in a List View
Once you have the results of a database query displayed in a List View, you can edit multiple records at one time by selecting all records and applying a change to the selected records.
Use the Change Option to Edit Multiple Records
1.If you wish to make the same edit to multiple records, select the records you wish to change and use the Change button at the top of the List results.
2.You can add a tag to all selected records, add a note, or adjust the security on the selected records. The options available in the Change menu are dependent on the type of record List you are using.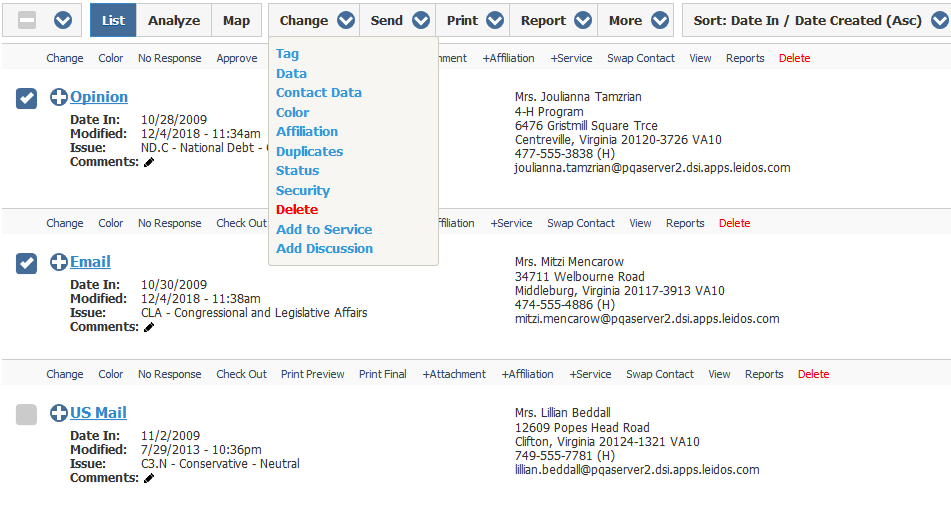 ---
Copyright © 2020 Leidos Digital Solutions, Inc (DSI)