Edit a Single Record in the List View
Once you have a list of records, you can make changes to a single record from the List View. In most cases, it is not necessary to open the record to make a change.
Use the Row Actions to Edit a Single Record
Once you have filtered a list, you can update one or more records using the Row Actions located at the top of each record.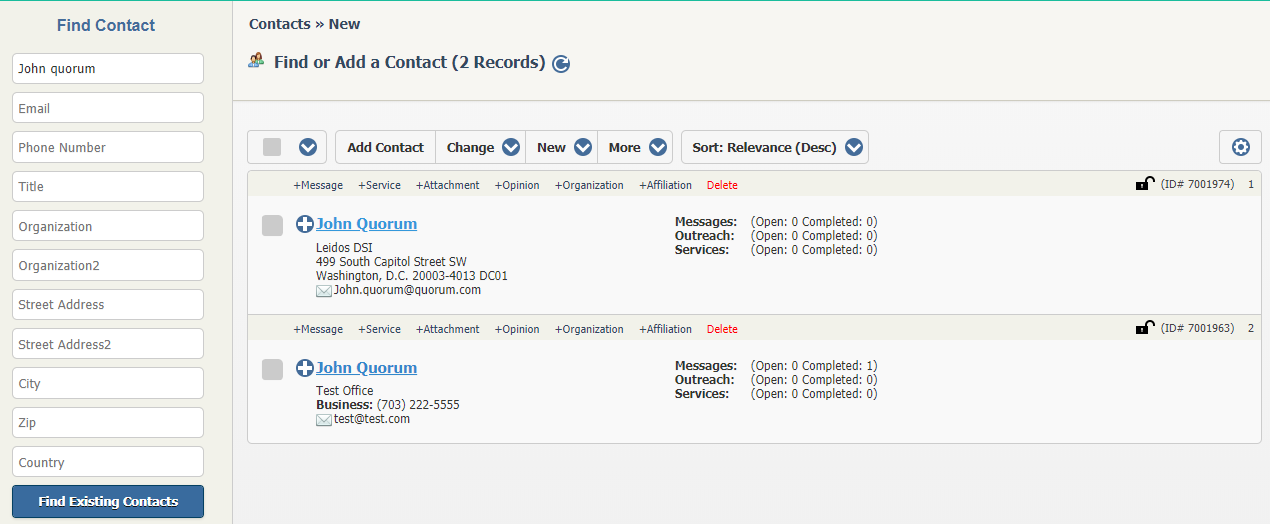 1.Use the Gear icon

in the upper right of the List to either hide or show row actions. When row actions are displayed, you will see the actions in the grid for each record. When the row actions are hidden, you will only see row actions displayed when your mouse hovers over a record.
2.Row Actions allow you to edit a List record from the List results page, without opening the individual record. Row Actions include the ability to add notes, delete a record, adjust record security, or attach files. Row Actions available depend on the type of records in the list. Note: Row Actions are dynamic for Message Records, meaning that the options that appear are based on the "Status" of the record. For example, if a Message Record is marked as "On Hold" then the Row Action available to users will be "Approve." If a Message Record is marked as "Request Approval" then IQ will display Row Actions to "Approve" or "Denied Approval."
---
Copyright © 2020 Leidos Digital Solutions, Inc (DSI)