Use Personal Tags
You can use Personal Tags to sort records in meaningful categories as you process Messages, Services, Contacts, Files, or Form Letters.
1.To create a list of tags, use the Gear icon

at the upper right corner of the Search Results List for the type of records you are processing.
2.Select Set Up Tags.
3.Enter up to twenty personal tags.
4.Click the Save and Exit button.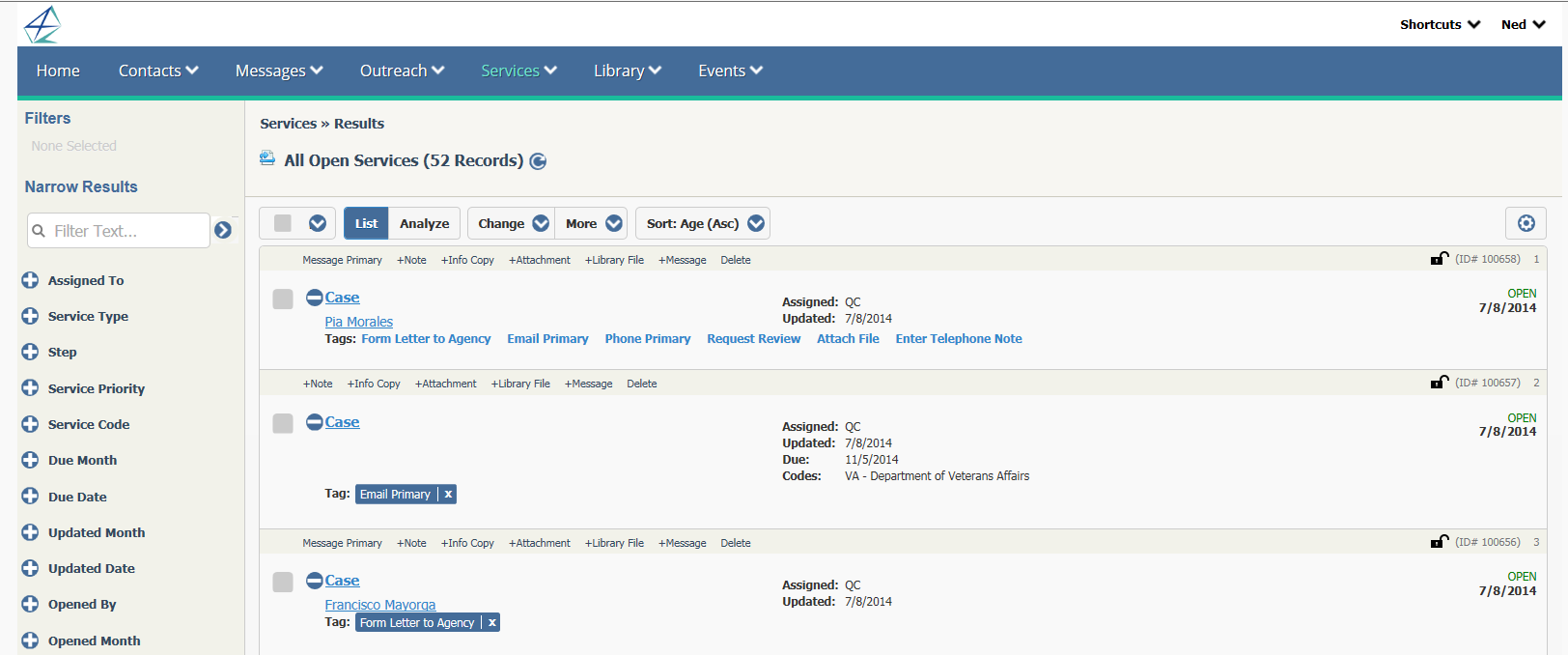 1.Open a list of records (Contacts, Message, Service, or Library) in the List view.
2.To select a tag for an individual record, click the Tag name (i.e. Email Primary) in the list of tags.
3.The selected tag (i.e. Email Primary) is displayed in blue in place of the list of available tags.
1.From the Messages menu, select My Tagged Messages. You also have the option to locate Tagged Contacts, Tagged Services, or Tagged Library Files in their respective menus.
2.When the list of records opens, use the Personal Tag filter option to locate the records with the tags you wish to view.
---
Copyright © 2020 Leidos Digital Solutions, Inc (DSI)