---
Create a Service from a Message Record
Often a request for a service comes to your office as an email from IQ. Once it has been determined that a Service should be created based on the information from the email, you can begin that process immediately, attaching both the Message record and the correspondent to your Service automatically.
Create a Service from a Message Record
1.From a open Message record, you can begin a new Service by opening the Action button in the upper right corner of the record.
2.Select Add to New Service.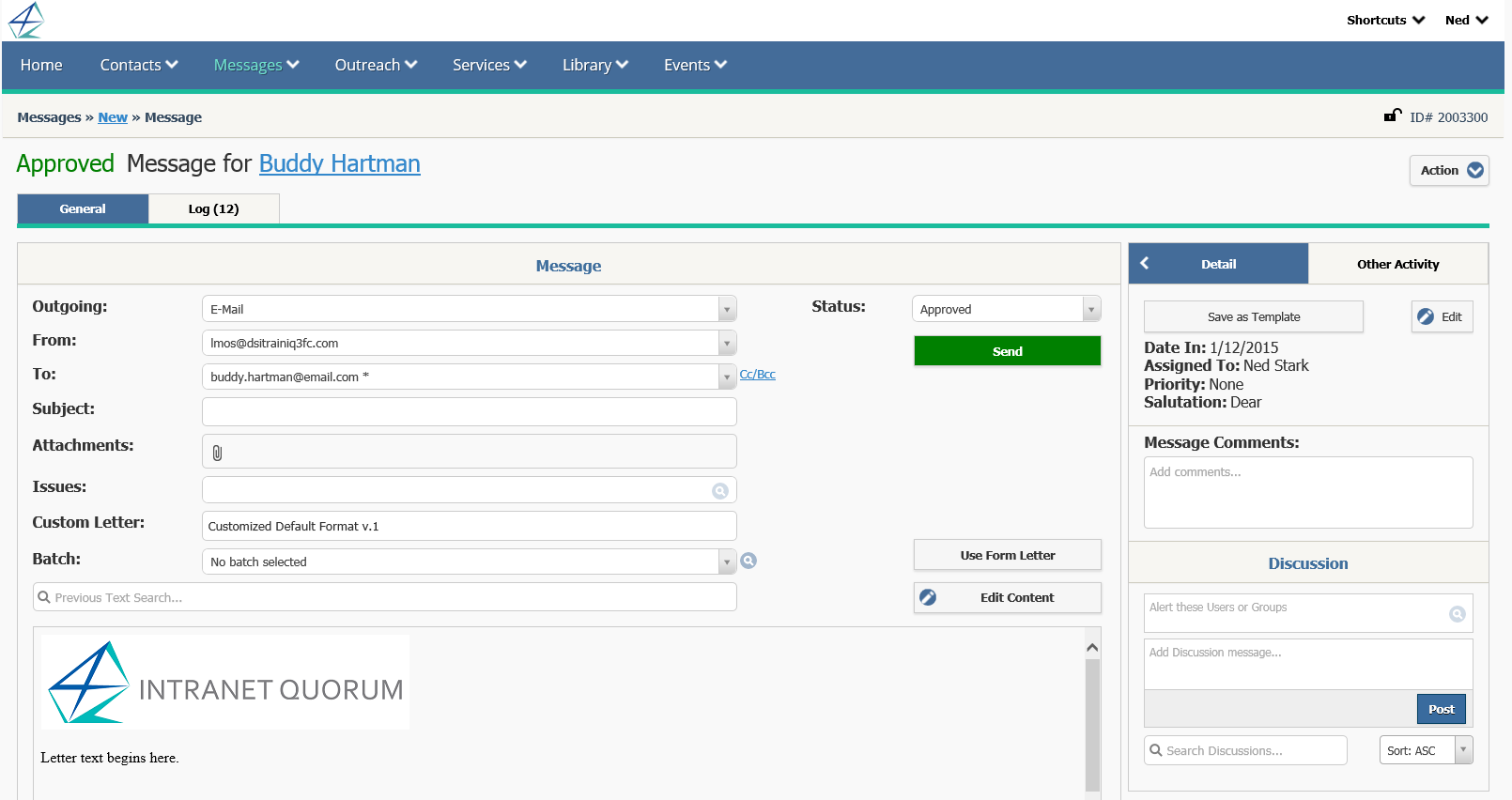 3.Select the Service Template you would like to use.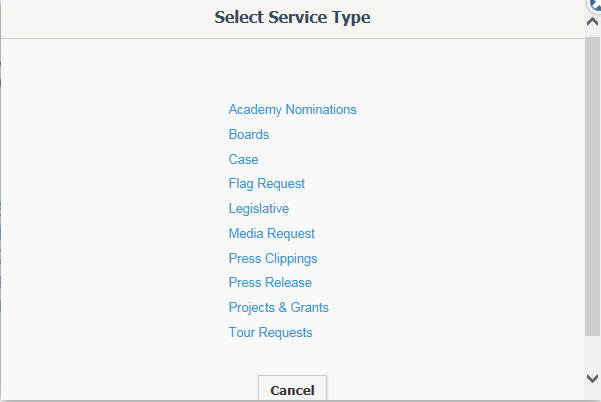 ---
Copyright © 2020 Leidos Digital Solutions, Inc (DSI)