---
Use Service Codes to Locate Agency Contacts
Service Codes provide an excellent way to locate Agency Contacts, Services, or Messages sent through Services. You can use the options in the Agency Contacts section of the Services Menu Search to locate Contacts.
1.Open the Services Menu, and select either All Agency Contacts or Advanced Agency Search.
2.If you selected All Agency Contacts, all active Contact records with an Agency Code appear. Use the Filter options to the left to locate the specific Service Codes you wish.
3.If you selected Agency Contact Search, enter the Service Codes you wish to use to locate a specific list of Agency Contacts, and use the Search button.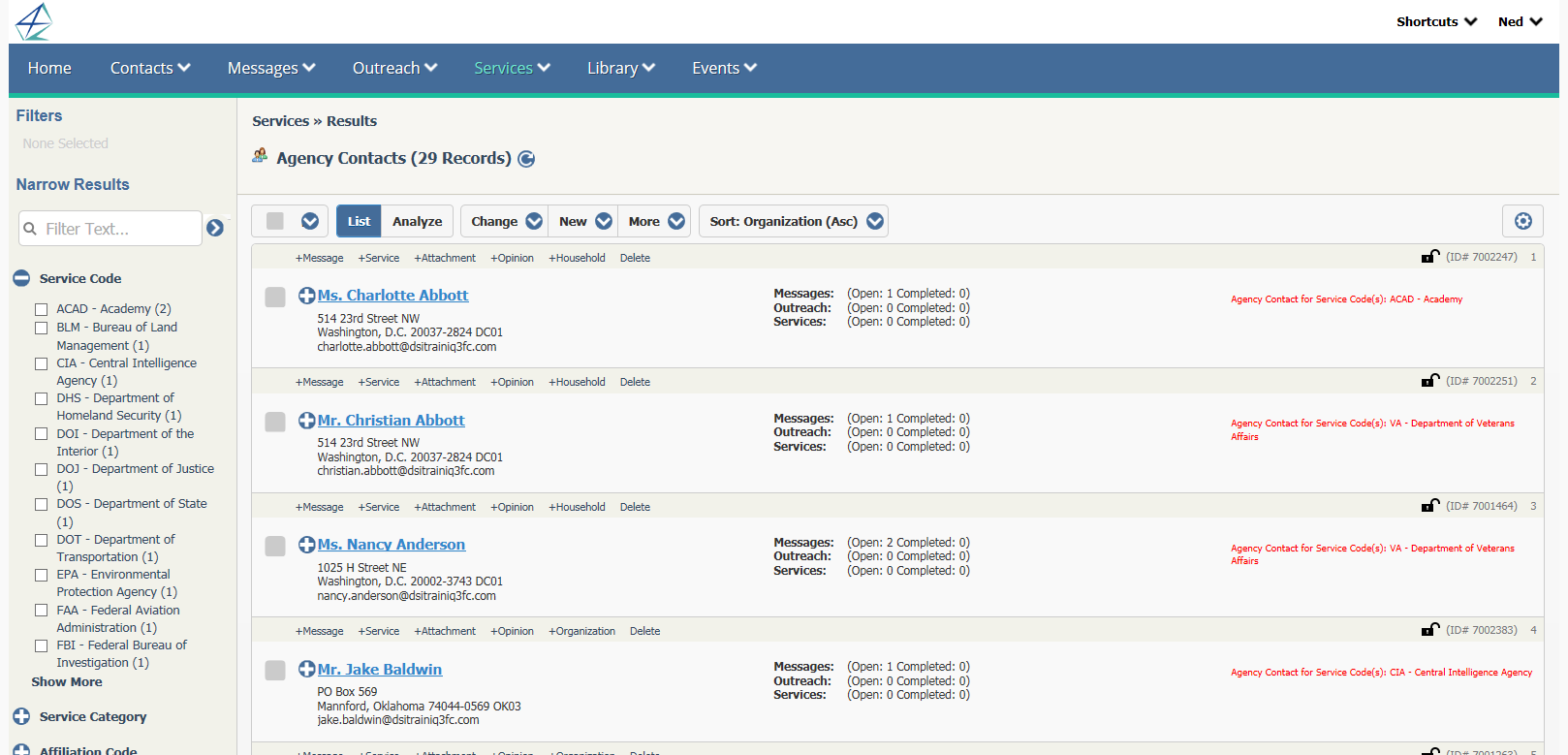 ---
Copyright © 2020 Leidos Digital Solutions, Inc (DSI)