---
Use Service Code to Attach to Form Letters
When a Service Code is attached to Form Letters, you are more easily able to select appropriate letters for messaging within a Service. When sending a Message from within a Service record, the initial list of Form Letters offered is limited to only those with a shared Service Code. This helps focus responses to those that are qualified for the type of service you are handling.
Adding a Service Code to a Form Letter
1.Use the Library Menu to locate the Form Letter to which you would like to add a Service Code.
2.Use the Name Link to open the Form Letter.
3.Use the Edit button in the Detail section on the right of the record page to open a dialog.
4.Open the Service Codes field and select the Code from the list that appears or begin typing the Code.
5.Select the Code when it appears. You can add as many Service Codes as you need.
6.When you are finished editing, use the Save button at the bottom of the dialog.
7.Use the bread crumbs at the top of the page to exit the Form Letter.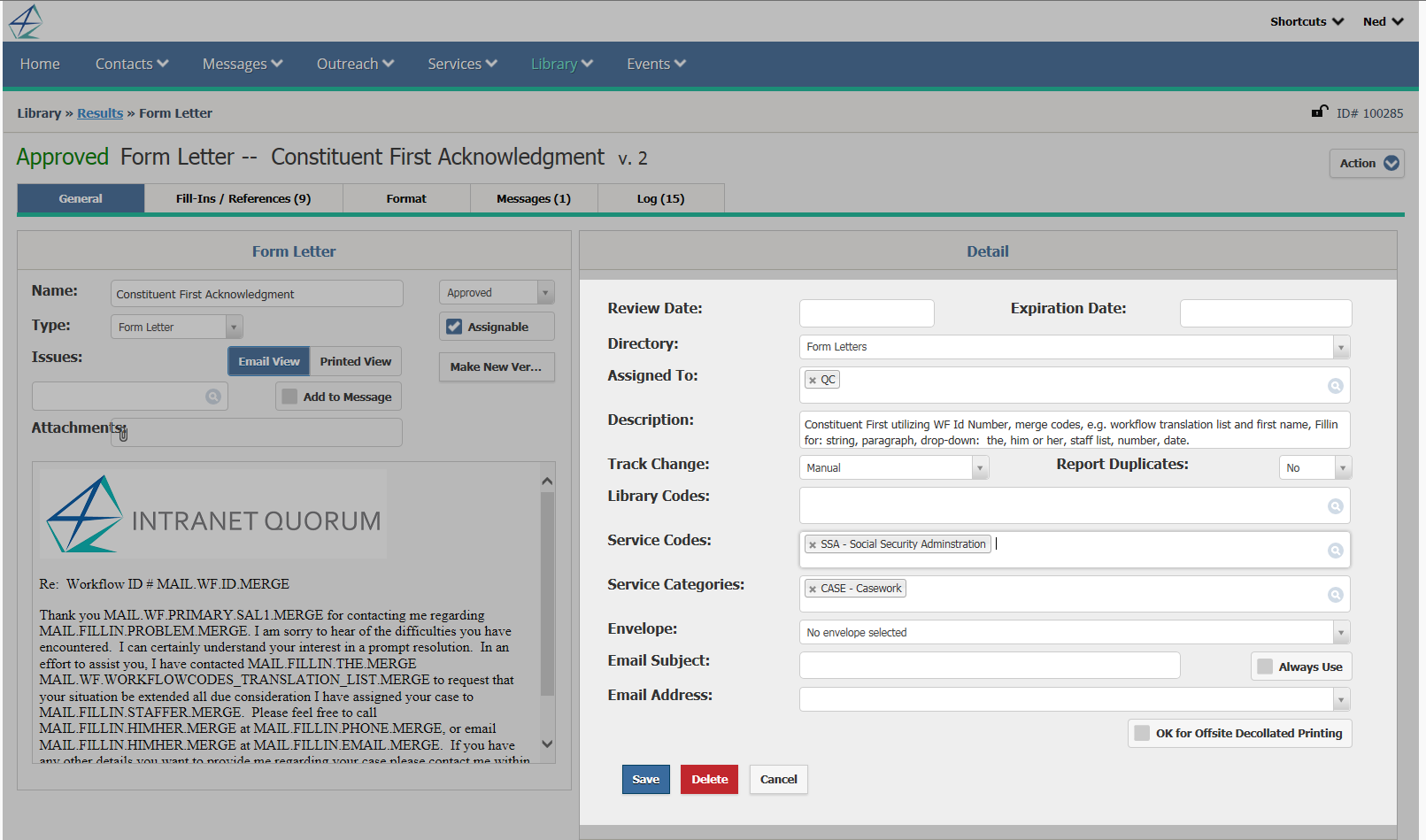 ---
Copyright © 2020 Leidos Digital Solutions, Inc (DSI)