Dashboard reports are graphical representations of analytical data from IQ.
Run a Dashboard Report
1.Open the Shortcuts menu at the top of any page.
2.Select Dashboards from the list.
3.Use the drop down menu to locate the Dashboard you want to view. The Dashboard gauges will appear.
4.Double click any gauge to view or print the Dashboard data.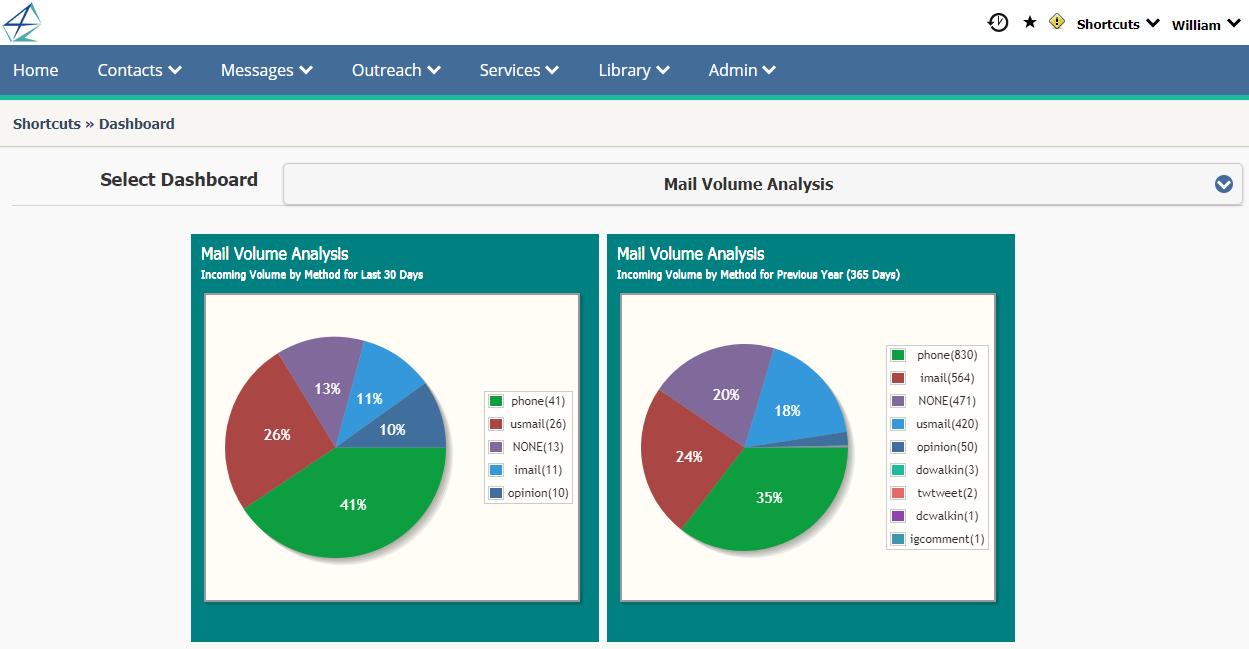 ---
Copyright © 2020 Leidos Digital Solutions, Inc (DSI)