---
You might need to communicate with other IQ users about a Service. The best way to do this is to use the Information Copy option. This option allows you to send an alert with a link to the Service to one or more people in your organization. Alerts are configured by each individual user to display in IQ, to be sent as an email, or both.
1.To send an information copy, use the Information Copy icon

in the Activity Panel of the Service record.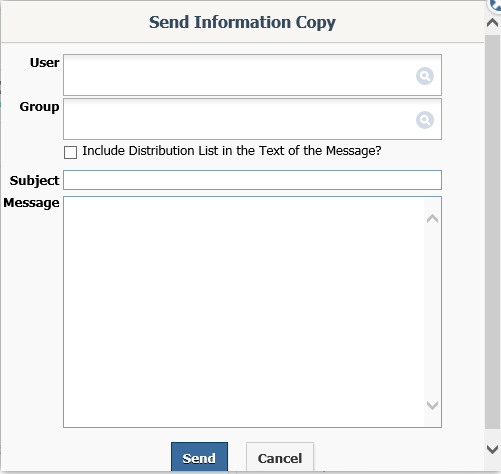 2.Enter the User(s) or Group(s) you would like to receive the Info Copy.
3.Type a Subject.
4.Type the Message in the large text box. This will be the body of the email if that is the way the recipients are receiving alerts.
5.Use the Send button.
---
Copyright © 2020 Leidos Digital Solutions, Inc (DSI)