Interactive Campaign Finder
In IQ4, Email Campaigns are automatically located using the Internet Mail Agent (IMA). Email campaigns found using this process are located in the Messages Big Menu in the Email Campaign section. The Email campaigns located in the Big Menu are located using 70% common language.
If you would like to run the Email Campaign Finder using a different per cent common language, or run the Campaign Finder on a smaller subset of records in IQ, you can use the Interactive Campaign Finder.
1.To use the Interactive Campaign Finder, locate the set of Message records you would like to process.
2.In the List View, open the More button at the top of the list.
3.Select Campaign Finder from the list.
4.If you have not previously selected a list of records, IQ will ask if you wish to select all records in the List. Select Yes to include all Messages in the List.
5.Select the per cent common language you want to use to locate Email Campaigns.
6.Use the Search button.
7.Once the campaign finder has located campaigns, use the Save and Explore button.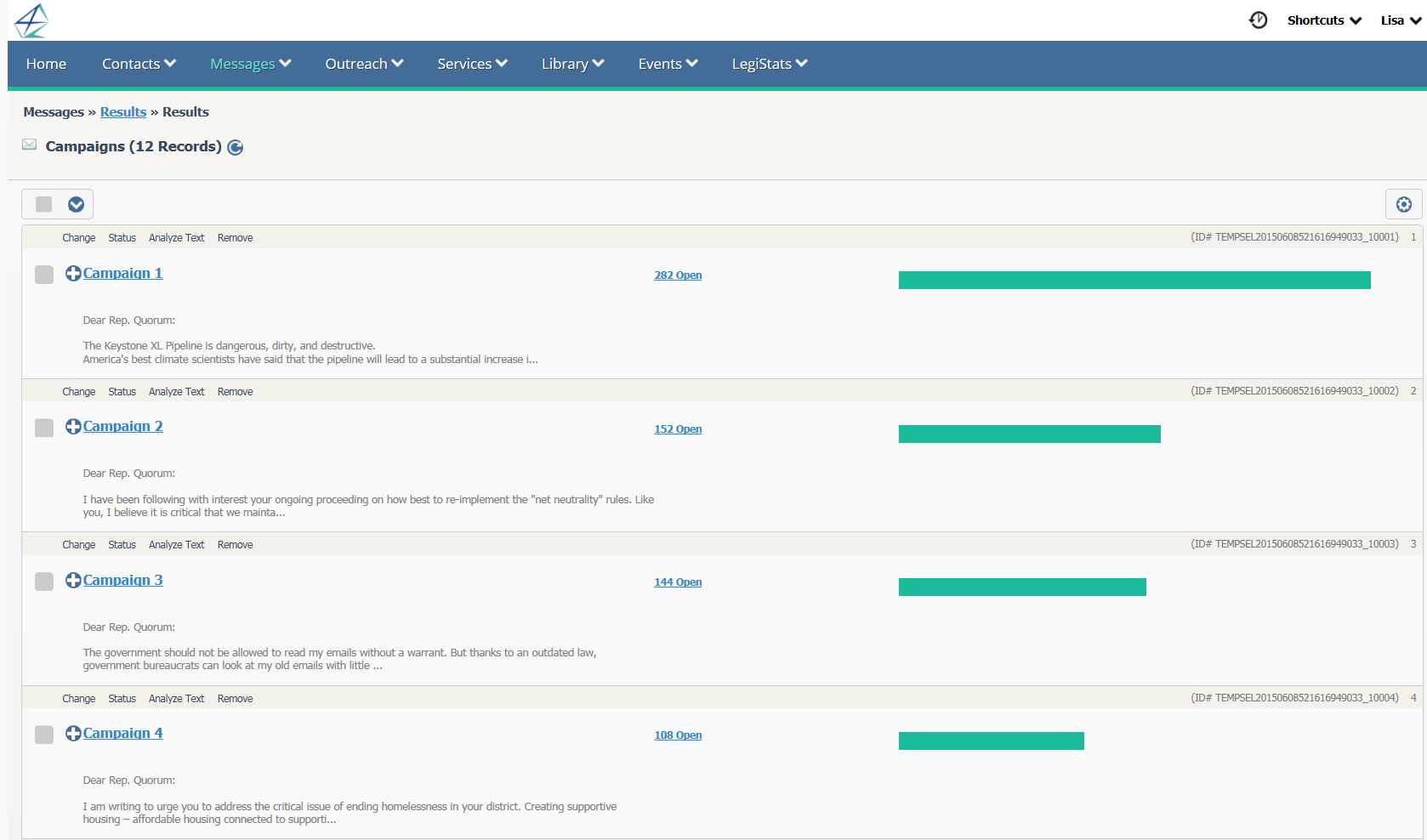 8.All Email Campaigns meeting the criteria you selected are displayed in a List View. Use the + button to view sample text for each campaign.
---
Copyright © 2020 Leidos Digital Solutions, Inc (DSI)