Save Favorite Searches
If you often search for and then filter a particular set of records with the same search criteria and filters, you can save that search and run it from the Big Menu in a single click.
1.To save a search, locate the list of records you would like to save by selecting an option in the Find column of the IQ4 Module menu.
2.Filter the list of records.
3.Select the Favorites Star

located above the Menu.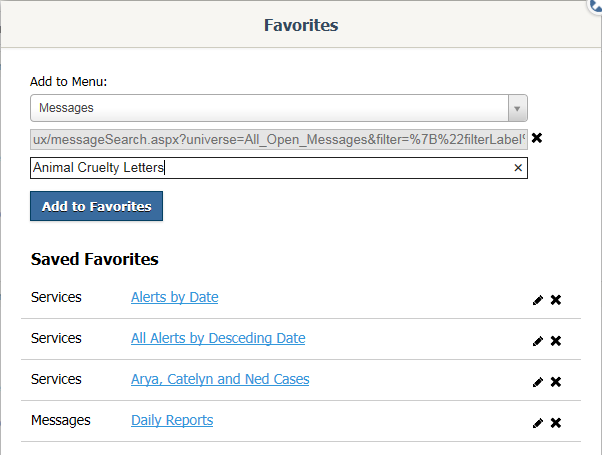 4.In the Add to Menu, select the module you would like the saved Favorite to appear.
5.Type the name you would like to give to this search.
6.Select Add to Favorites button.
7.Your Saved Search appears below the Universal Search Field in the Big Menu for the module you selected.

---
Copyright © 2020 Leidos Digital Solutions, Inc (DSI)