Set User Preferences
1.Click your name link located in the upper right corner above the Menu.
2.Select Preferences.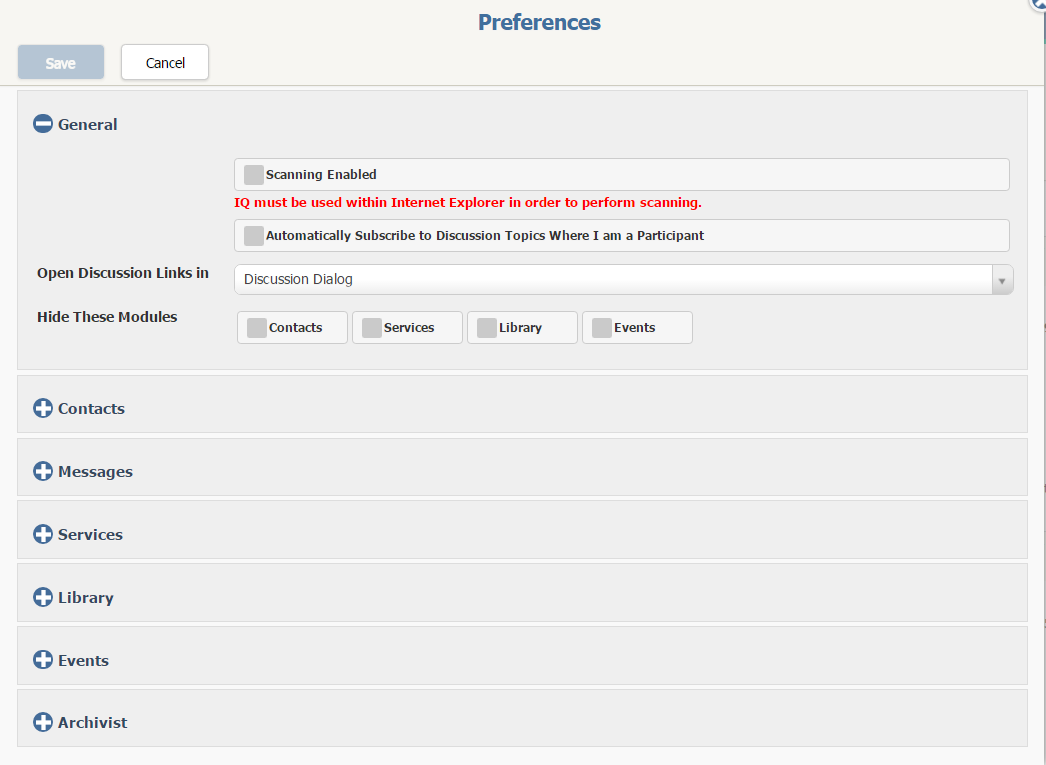 3.Locate and update the Preferences you want to change. A document explaining the use of all User Preferences is included here.
4.Click the Save button.
Important Note:
You can select which IQ modules appear in your Menu. In the General section, check the modules you want to hide, and when you Save the modules will be hidden until you choose to display them.
---
Copyright © 2020 Leidos Digital Solutions, Inc (DSI)