Create Unscheduled Events
You can create Unscheduled Events in IQ4. This allows you to create a request for an event without assigning a date. Unscheduled Events are useful to track requests to speak at monthly meetings or gatherings, or to set a request to schedule an event in the future once more information has been gathered. Unscheduled Events are created without a Start Date, and are tracked in a separate List View from Scheduled Events.
1.Open the Events Big Menu, and select the Recurring Event link in the New column.
2.The Event defaults to your default calendar. Select additional calendars for this Event if needed.
3.An Unscheduled Event is created by leaving the Start Date field empty. Enter Start Time and End Time if you have that information, or leave it blank.
4.Enter Subject information. Typically this is a description of the Event.
5.Select the Save and Sync if you wish to synchronize this Unscheduled Event with your calendar.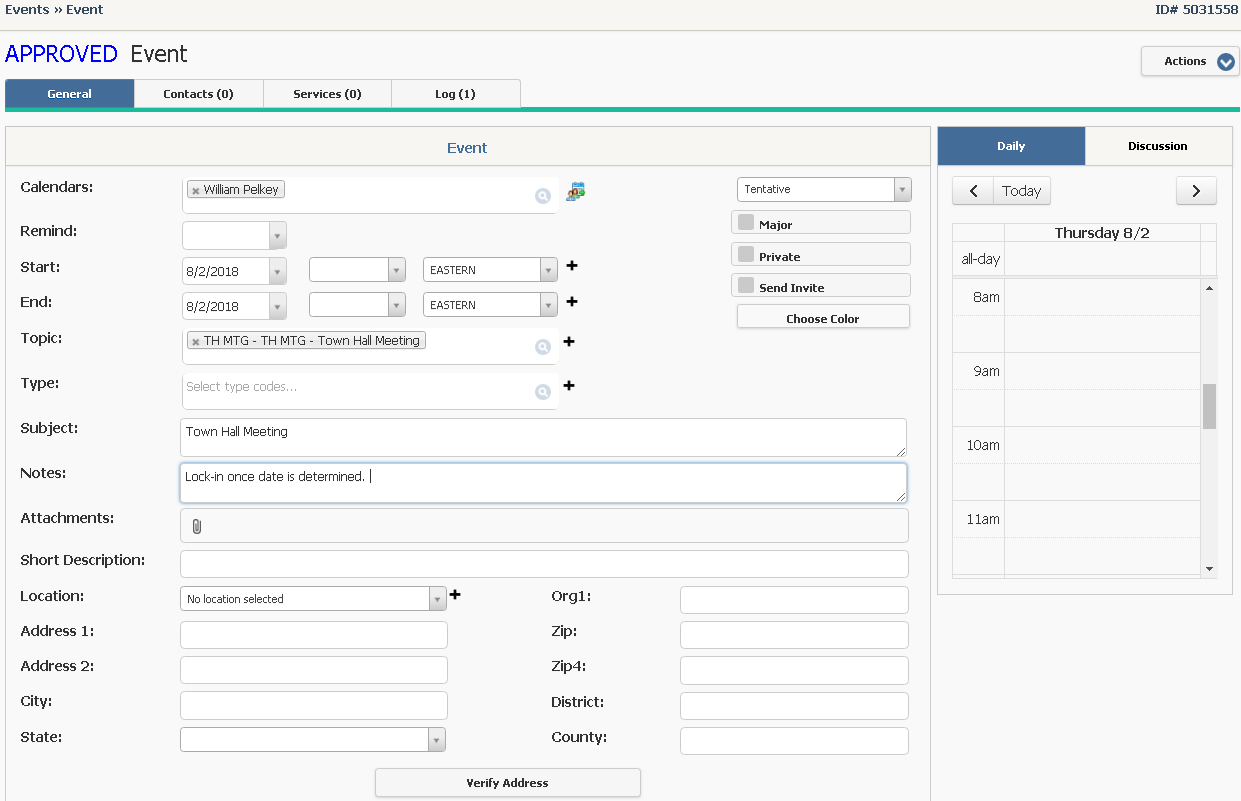 1.Open the Events Menu, and select the Unscheduled Event link in the Find Events column.
2.Open the Unscheduled Event by clicking on the Name of the Event.
3.Enter the Start Date and End Date in the appropriate fields.
4.Enter the Start Time and End Time.
5.Use the Save button. The Event is now Scheduled and will no longer appear in a search for Unscheduled Events.
---
Copyright © 2020 Leidos Digital Solutions, Inc (DSI)