Searching for Contacts by Affiliation Code
You can use the By Affiliation search to locate Contact records with any of all affiliation codes.
Searching for Contacts by Affiliation
1. From the Contacts Big Menu, select By Affiliation in the Find Contacts column.
2. IQ opens the Contact Affiliations Search builder.
3. Select the affiliation codes to Include or Exclude in the Any of These Affiliations or All of These Affiliation fields.
4. The Combine Entries With under Search Rules defaults to And, which means the Contact record must contain (or not contain) Affiliation Codes X and Y.
5. Click the Search button to execute and display the list of Contacts.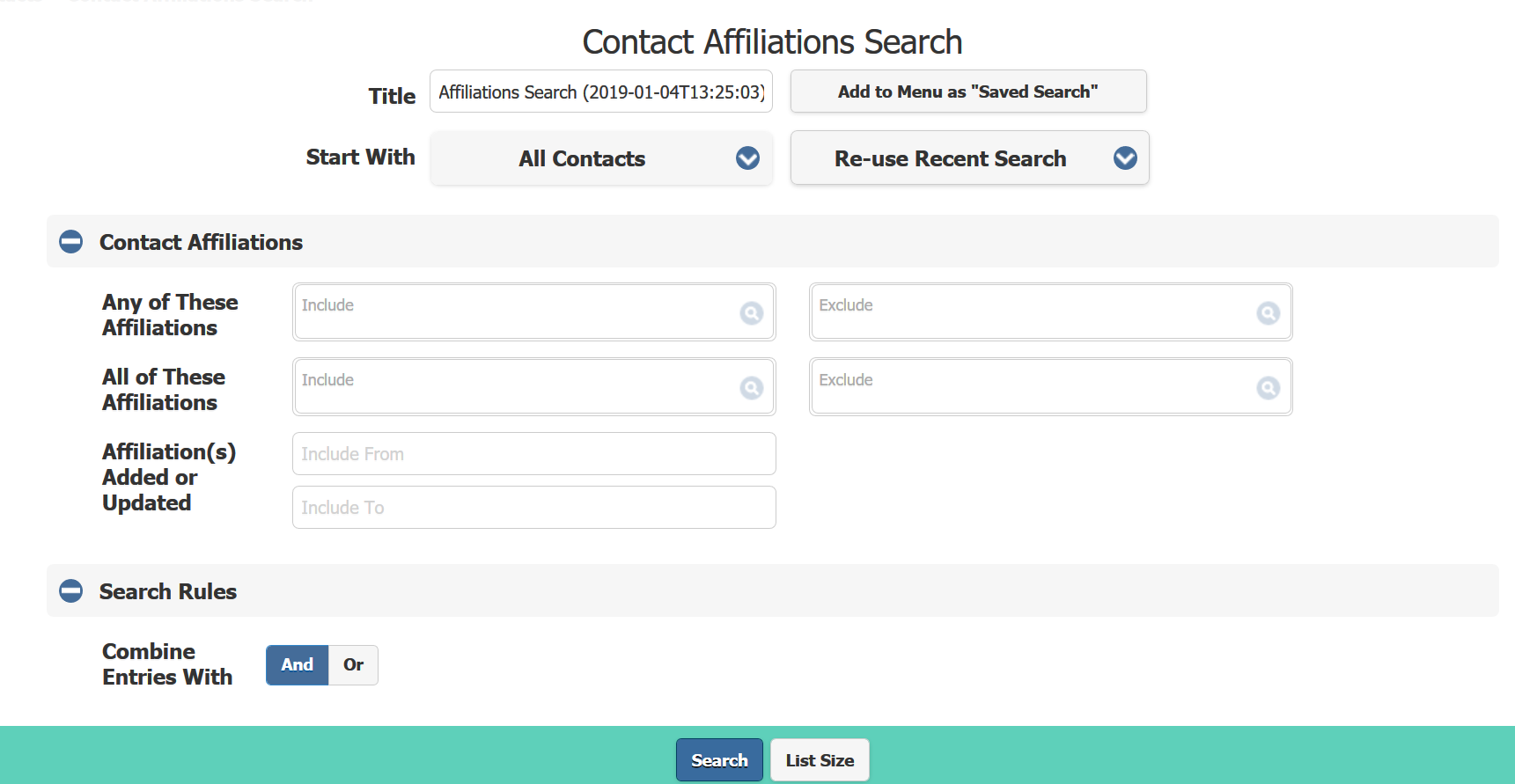 ---
Copyright © 2020 Leidos Digital Solutions, Inc (DSI)