Color Coding Messages
You can color-code Messages, so that you can see at a glance the distinction between them. There are 25 colors available in IQ to code your Messages as you choose. Only one color may be associated with a Message. You can also search for Messages based on the color.
1.Locate the Message record you would like to color code.
2.In the Details section, click the Categorize icon to display the color pallet.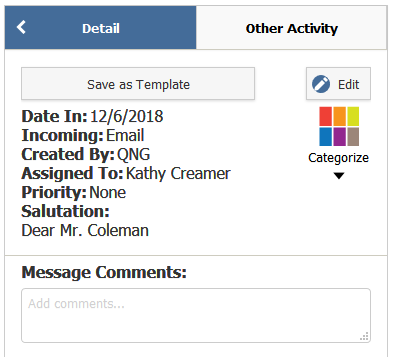 3.Choose a color by clicking it.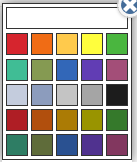 4.IQ displays the selected color in place of the Categorize icon in the Detail section.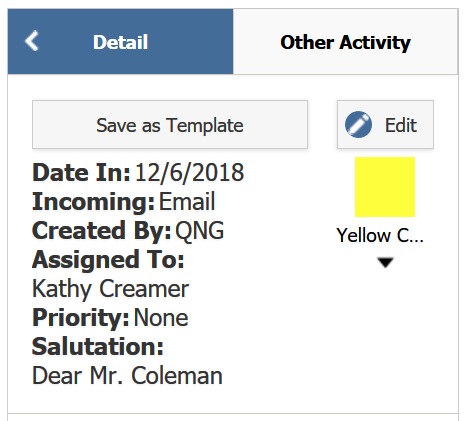 Add Color to a Message in List View
1.Access your messages by selecting My Open from the Messages Big Menu.
2.Locate the message you would like to assign a color.
3.Select the Color in-row action. IQ displays the color palate.
4.Click the color. IQ displays the selected color and it's associated text.



---
Copyright © 2020 Leidos Digital Solutions, Inc (DSI)