Run Address Checker in List View on Contact Records

Running address checker on Contacts records is a very valuable tool. It provides continuity in the addresses by expanding street addresses and abbreviating post directionals. Address checker can be run on Preferred Addresses, Primary Home Addresses, Primary Business Addresses or All Addresses. Address checker can be run whether searching by City, State, Zip Code, Organizations, Affiliation Codes or Country.
How to Run Address Checker on Contact Records
1.Open the Contacts Big Menu and select Find or Add a Contact in the Find Contacts column.

2.Select a field for searching for Contacts such as City. Tab out of the field or click the Find Existing Contacts button.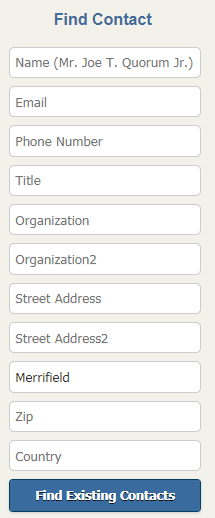 3.Select all records or individually using the checkbox.

4.On the menu bar, open the More button and select Address Checker.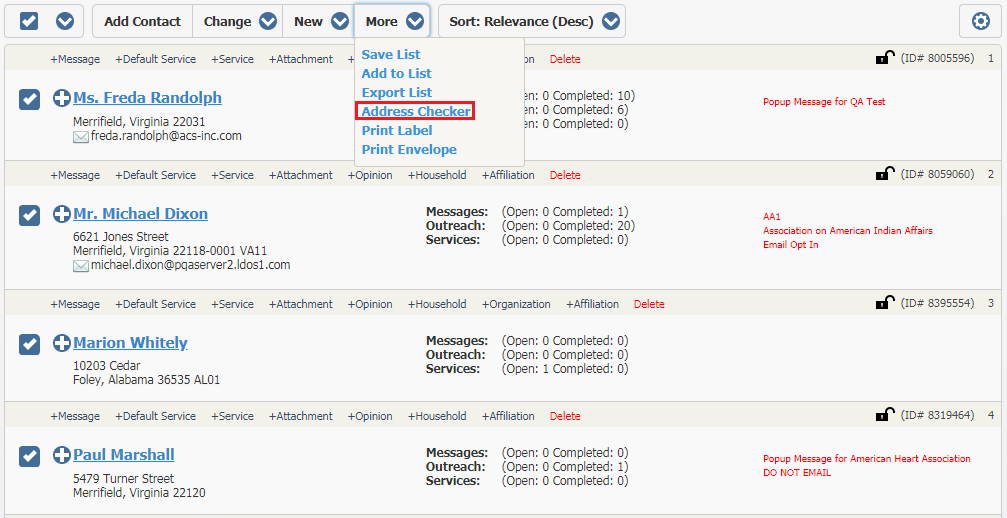 5.IQ displays the Run Address Checker dialog with the settings (i.e. Expand Street Address Parts, etc.) it will use. Note: These settings are configured in your IQ System Configuration Settings.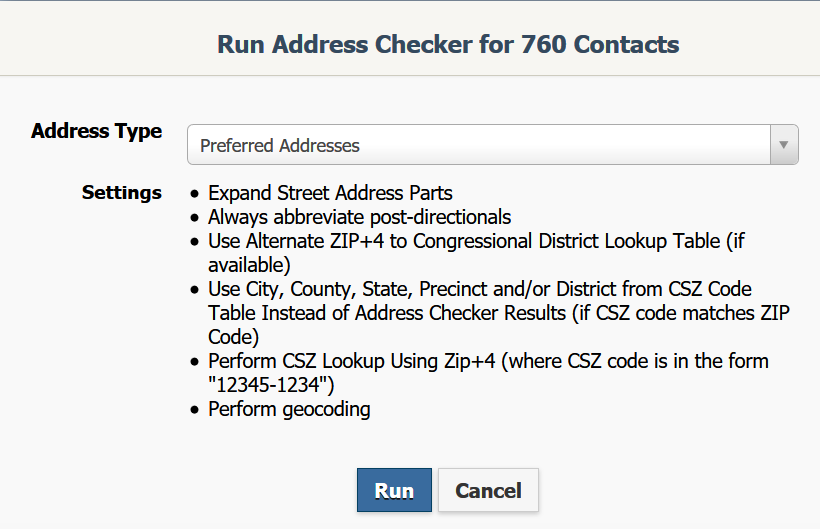 6.Select the Address Type: Preferred Addresses, Primary Home Address, Primary Business or All Addresses and click the Run button.
7.IQ displays the message "The update request has been sent to the server. When completed, results can be viewed at Address Checker Batches (on the Admin menu under Utilities).
8.If, however, you keep the Run Address Checker dialog open, a blue Click to view results link will appear once the updates have completed. Clicking this link will open the Address Checker Batch Update Detail results page. Note: IQ will also send you an "Address Checker Batch Update Completed" IQ Alert, which can be accessed from the Shortcuts menu -> Alerts.

---
Copyright © 2020 Leidos Digital Solutions, Inc (DSI)