Attach a New Event to a Service
In the process of managing a Service, you may want to schedule an Event to track progress, or for other reasons. You can attach either an existing Event, or create a new Event from the Service record.
Attaching a New Event to a Service
1. From the Actions menu select Attach New Event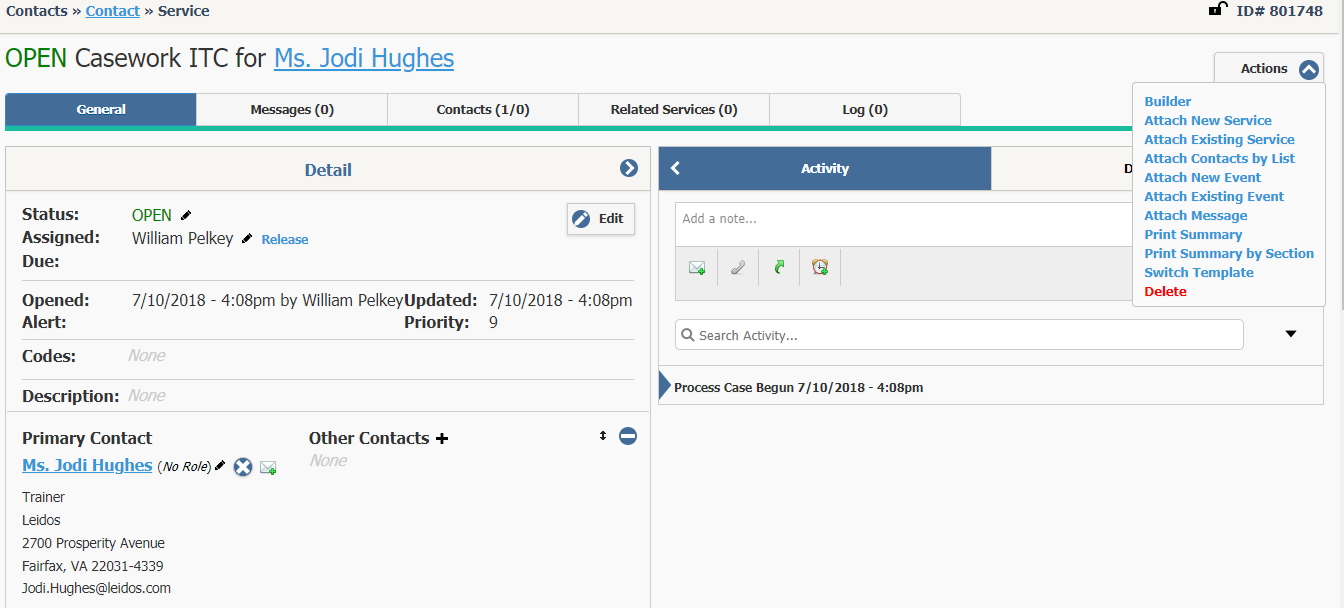 2. Enter Event information and select appropriate option from below.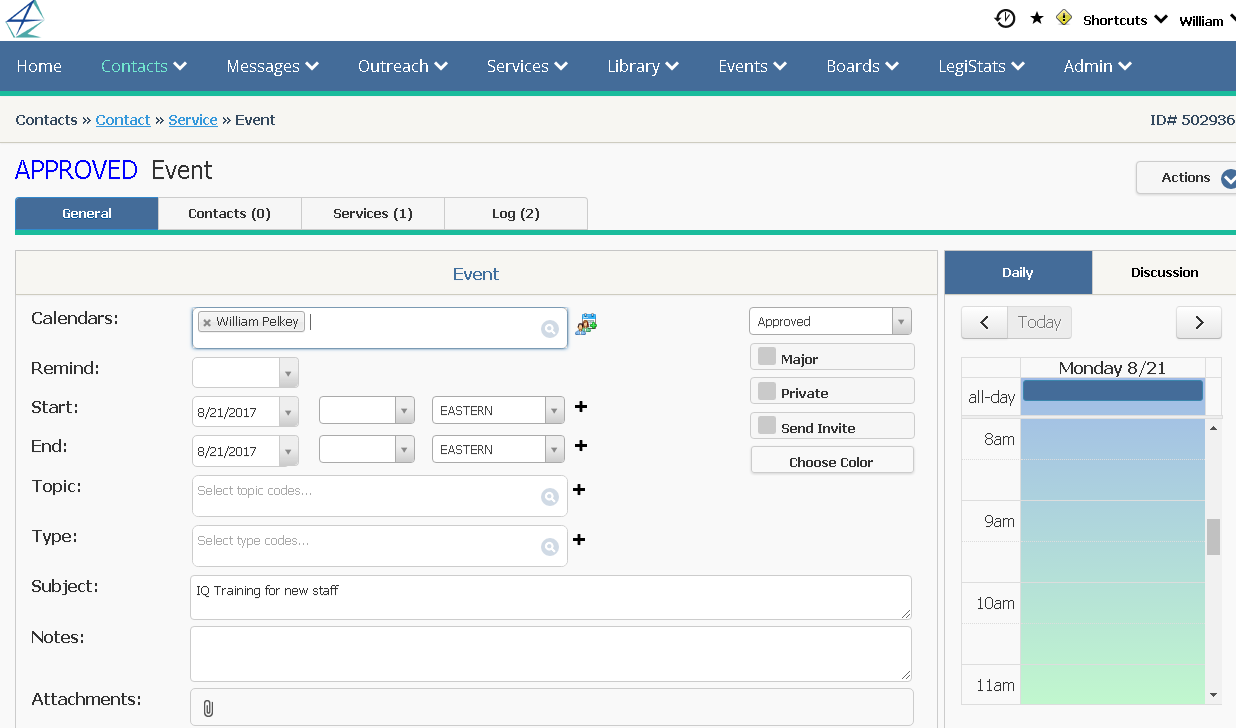 ---
Copyright © 2020 Leidos Digital Solutions, Inc (DSI)