Using Content from Multiple Form Letters
A new "Insert Form Text" tool has been added to the RadEditor toolbar in a Message, for assembling multiple letters or paragraphs to customize the content.
The steps for use are as follows:
1.From anywhere within the Message content area, click on the

, Insert Form Text tool, to open the dialog. (Note the tool is next to the blue arrow Merge Code tool.)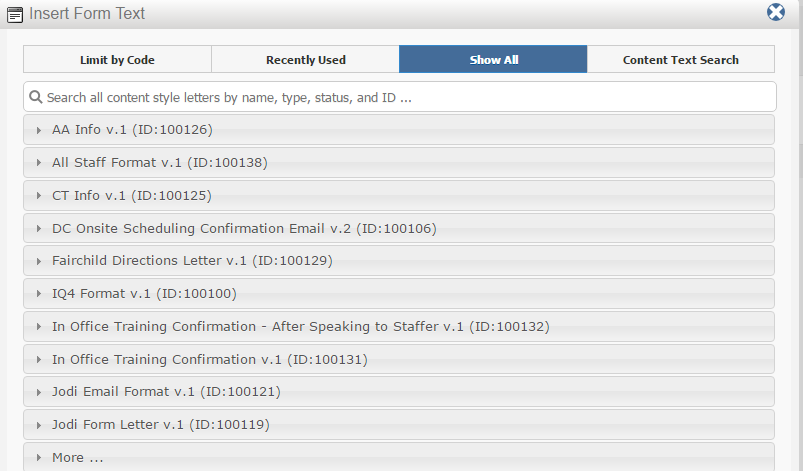 2.Search Form Letters using one of the four tabs in the dialog for filtering: Limit by Code, Recently Used, Show All, or Content Text Search.

3.When the desired Form Letter is found, select it to display its content.

4.Press the

, Insert Text, button beside the selected Form Letter to insert it into the Message content area.
NOTE: There is no duplicate letter checking in Rev 7 for form letters inserted using the Insert Form Text tool, though it could be supported in a future Revision.
---
Copyright © 2020 Leidos Digital Solutions, Inc (DSI)