---
Add a Board Referral
When individuals refer or recommend applicants for Board membership, you can record this information and link the referring individual's Contact record to the Member record.
The Add Referral action in the Member record lets you add referrals from one or more persons. When you use the Add Referral action, a Service record is created in order to track the referral information.
Add a Referral
1.To add a referral, open the Action button in the upper right corner of the Member record.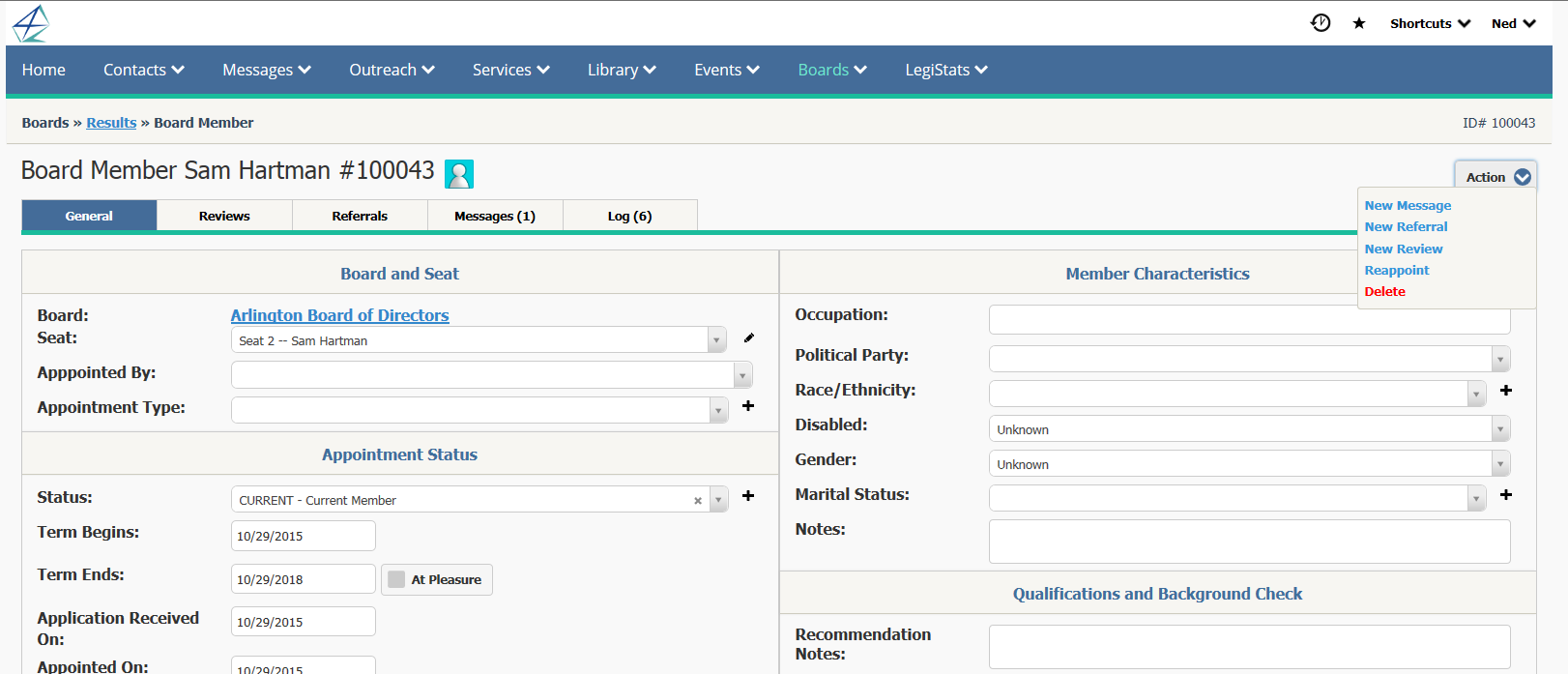 2.Select Add Referral.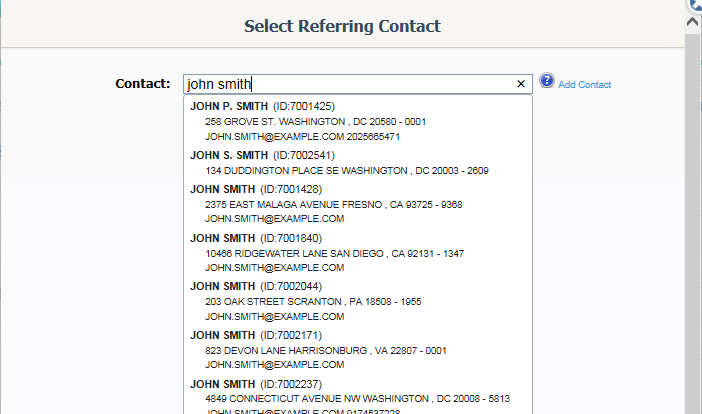 3.Type the name of the person referring the Board Member. Either select the Contact record (if the person is located in IQ), or select the Add Contact link to create a new record.
4.The Referral is added to the Referrals panel of the Board Member record. Click the Service # link to open the Service record to continue adding information.

5.Once you have opened the Referral Service, you can enter any information your office collects on referrals, send messages to the referrer, the Board or the Member, and upload any documentation required.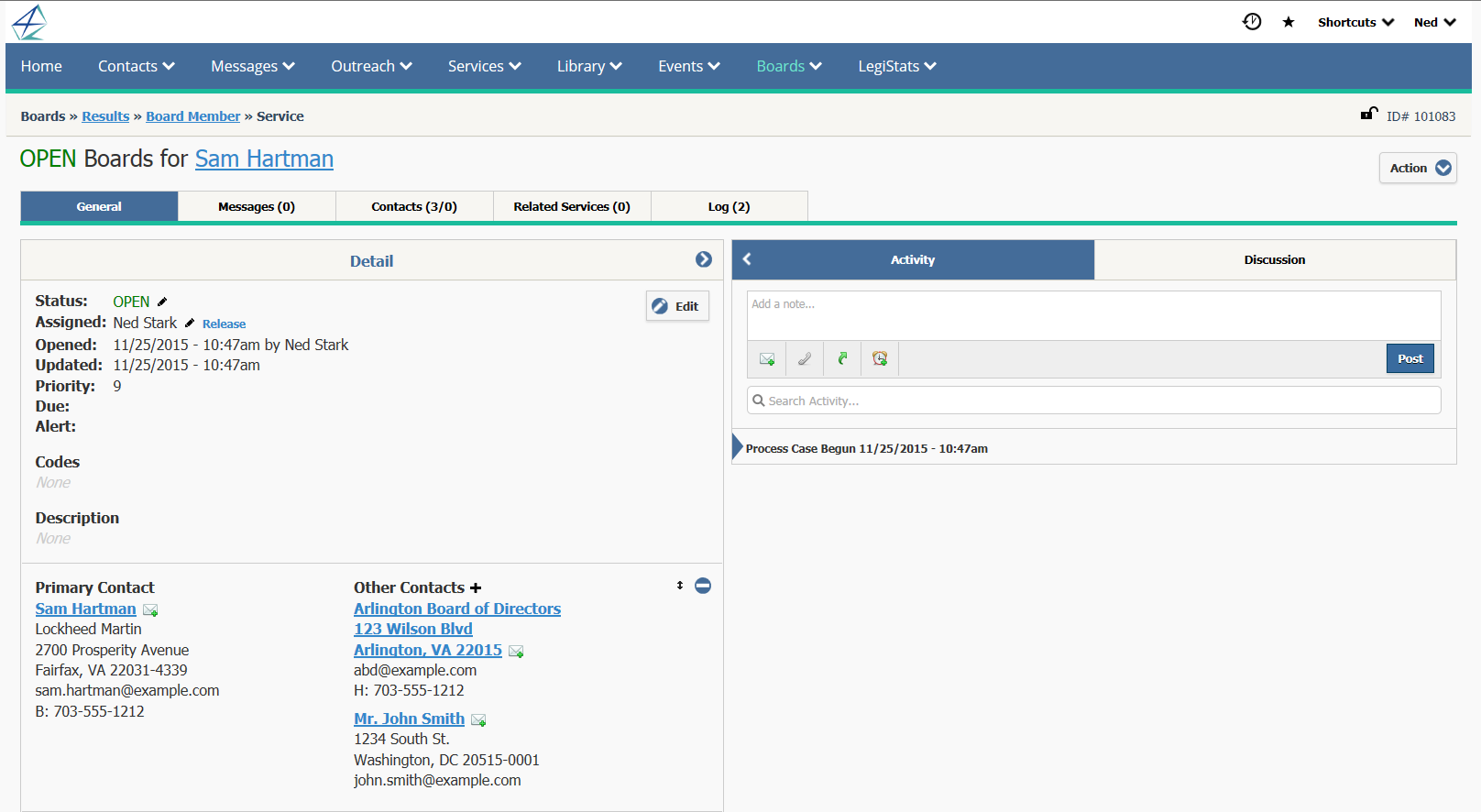 ---
Copyright © 2020 Leidos Digital Solutions, Inc (DSI)