---
Send a Message to a Board Member
If you are initiating correspondence to a Board member - potential, current, or former - you can create mail from the Board Member record page.
Send a Message to a Board Member
1.Locate the Board Member record.
2.Click the name link to open the Member record.
3.Open the Action button in the upper right corner of the record.
4.Select New Message.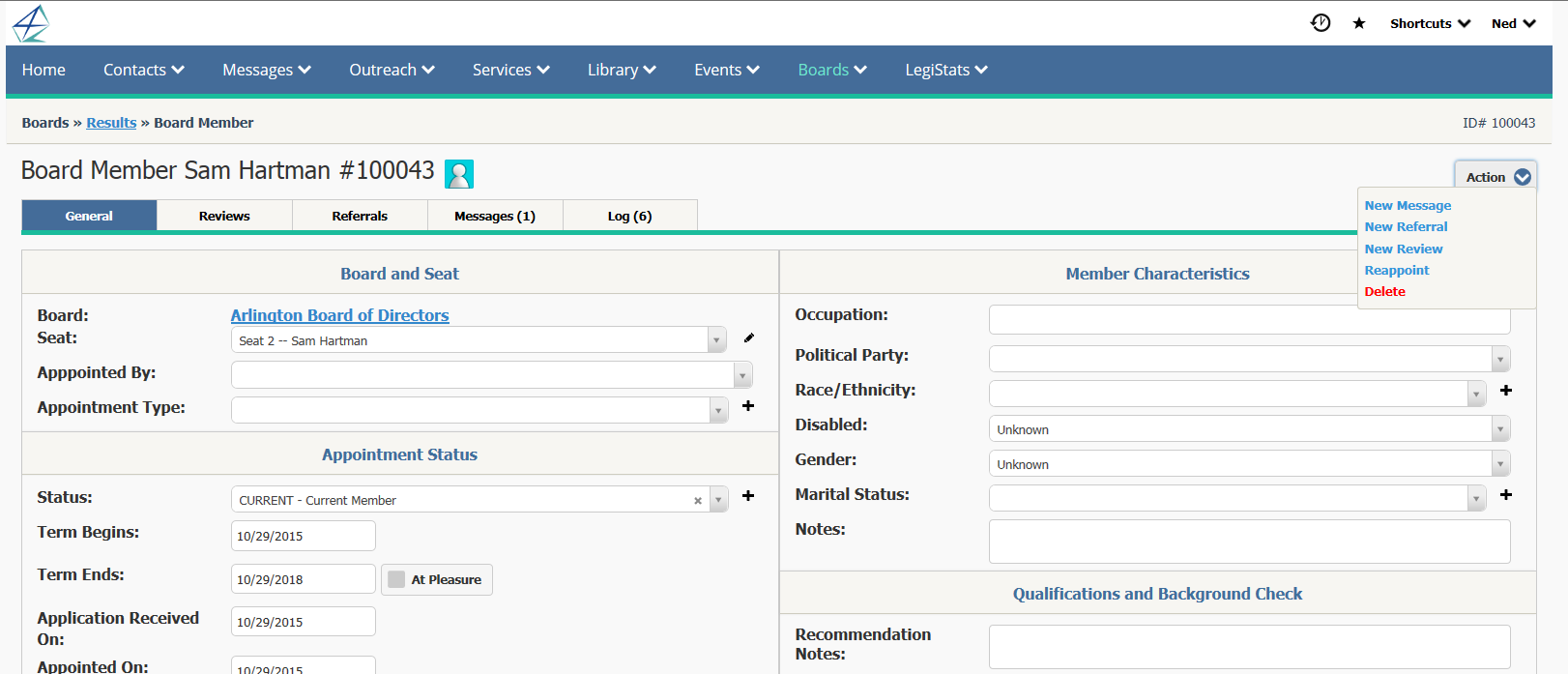 When sending a Message to a Board Member, you can use a form letter that contains board merge fields. This means you can merge an appointment date, confirmation date, seat name, and other information about the Board member into the letter.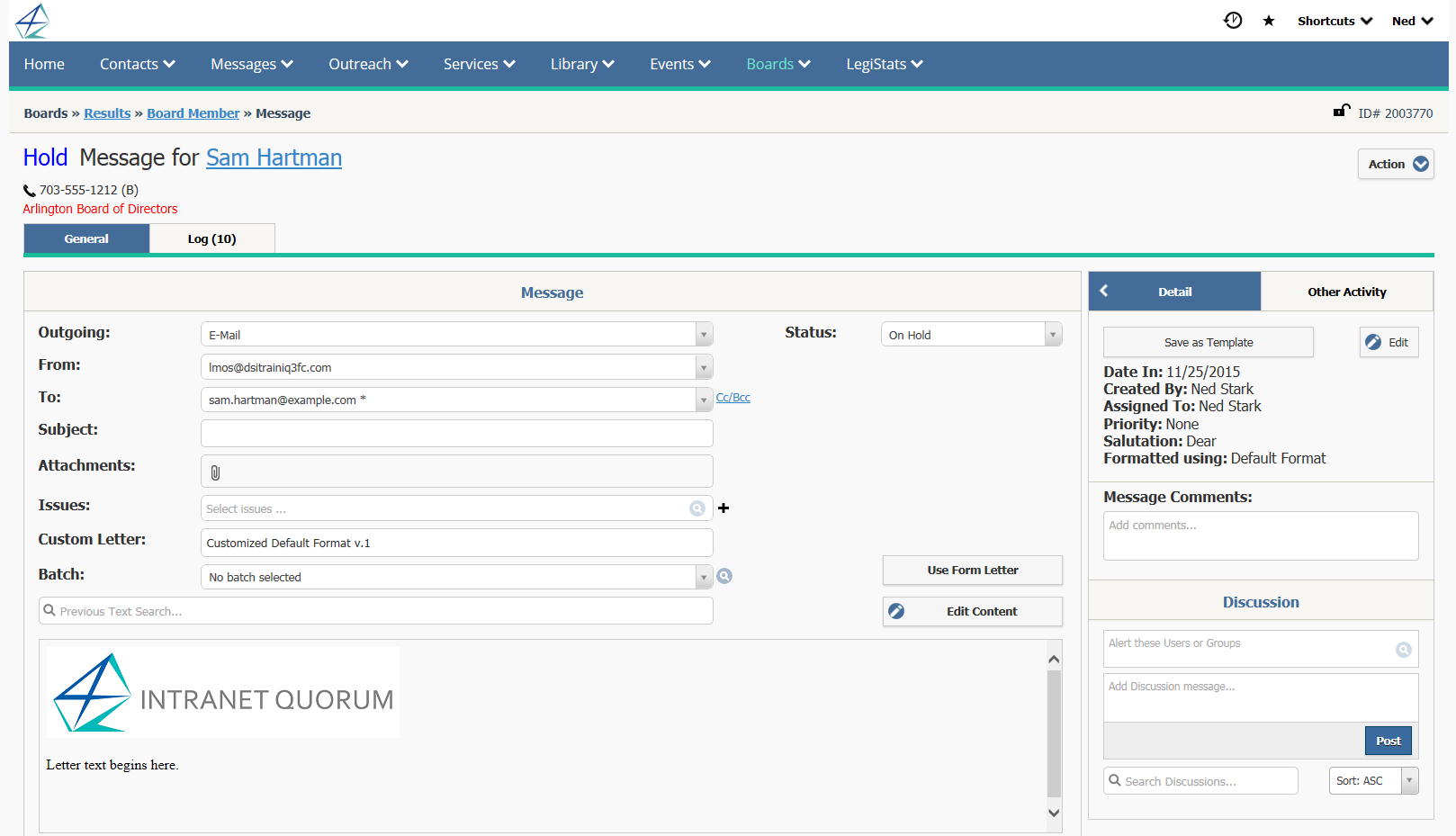 ---
Copyright © 2020 Leidos Digital Solutions, Inc (DSI)