---
Board Codes
Most of the codes used in Board Management are created by your office, and can be updated at any time. Board codes are located in the Boards Big Menu.
To create or edit Board Codes:
1.Open the Boards Big Menu.

2.Select Codes in the Utilities column.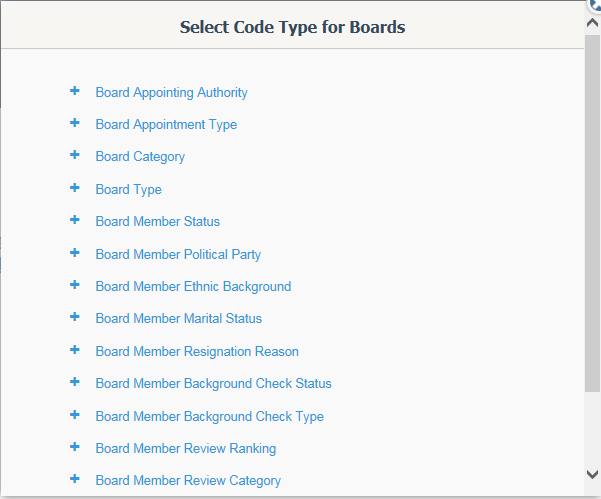 3.Select the Code you want to update.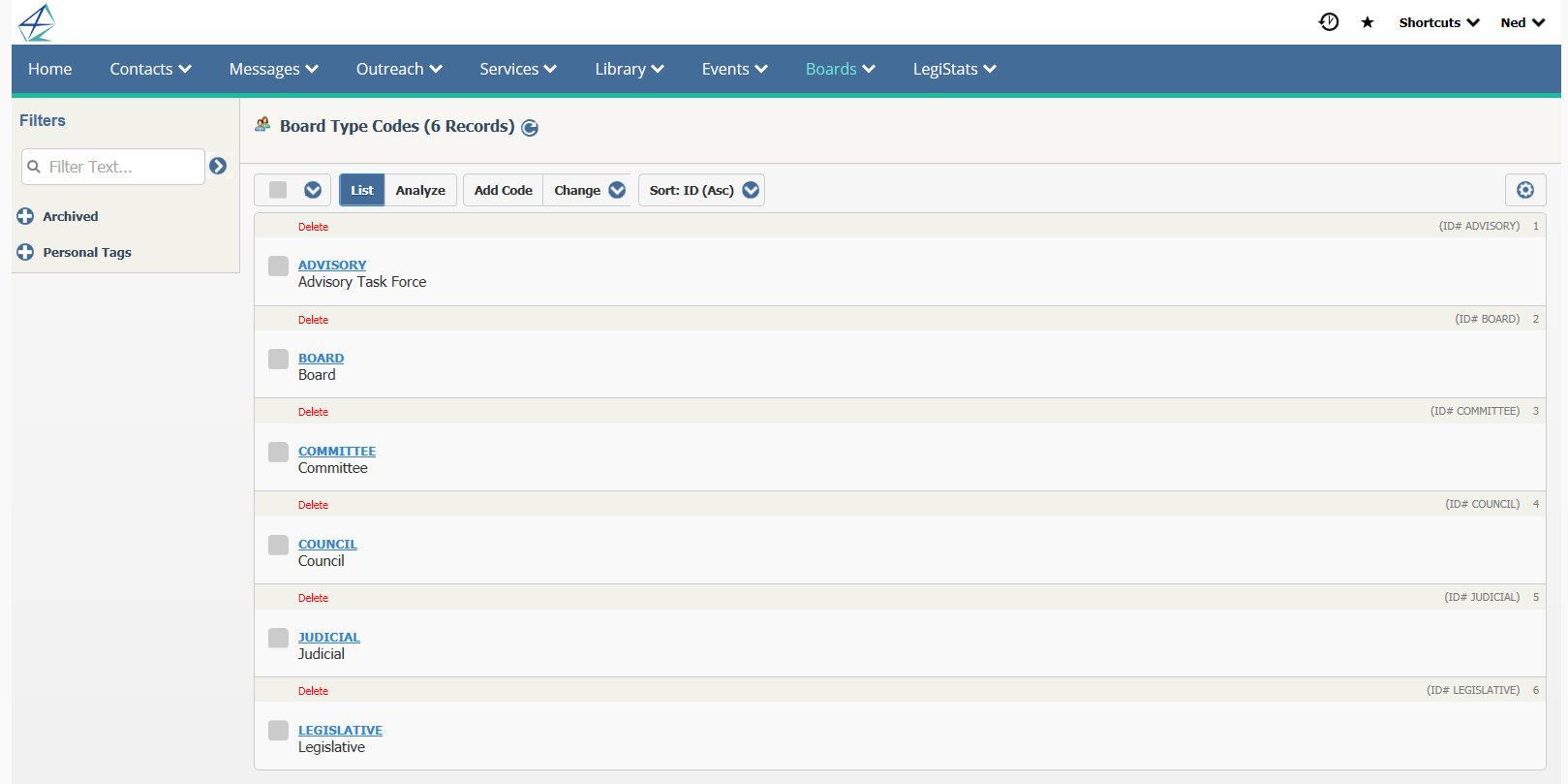 4.To edit an existing code, click the Code Name. To add a new Code, select Add Code in the List Actions.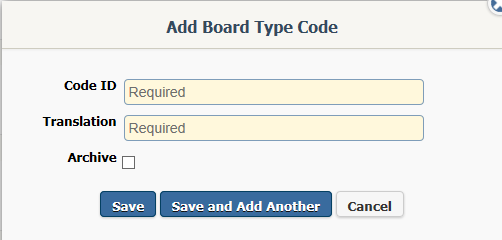 5.Enter a Code ID. Typically this is a short version of the code information.
6.Enter a Translation. Typically this is a more descriptive code name.
7.If you are finished adding codes, select Save. If you are finished with this code and would like to add another, select Save and Add Another.
---
Copyright © 2020 Leidos Digital Solutions, Inc (DSI)