---
Delete a Seat
If the Board is reducing the number of Seats it manages, you can delete a Seat so that it does not continue to appear on Vacant Board Seat reports.
To Delete a Seat:
1.Open the Board record.
2.Navigate to the Seats panel.
3.Locate the Seat you want to delete.
4.Use the Delete Row Action.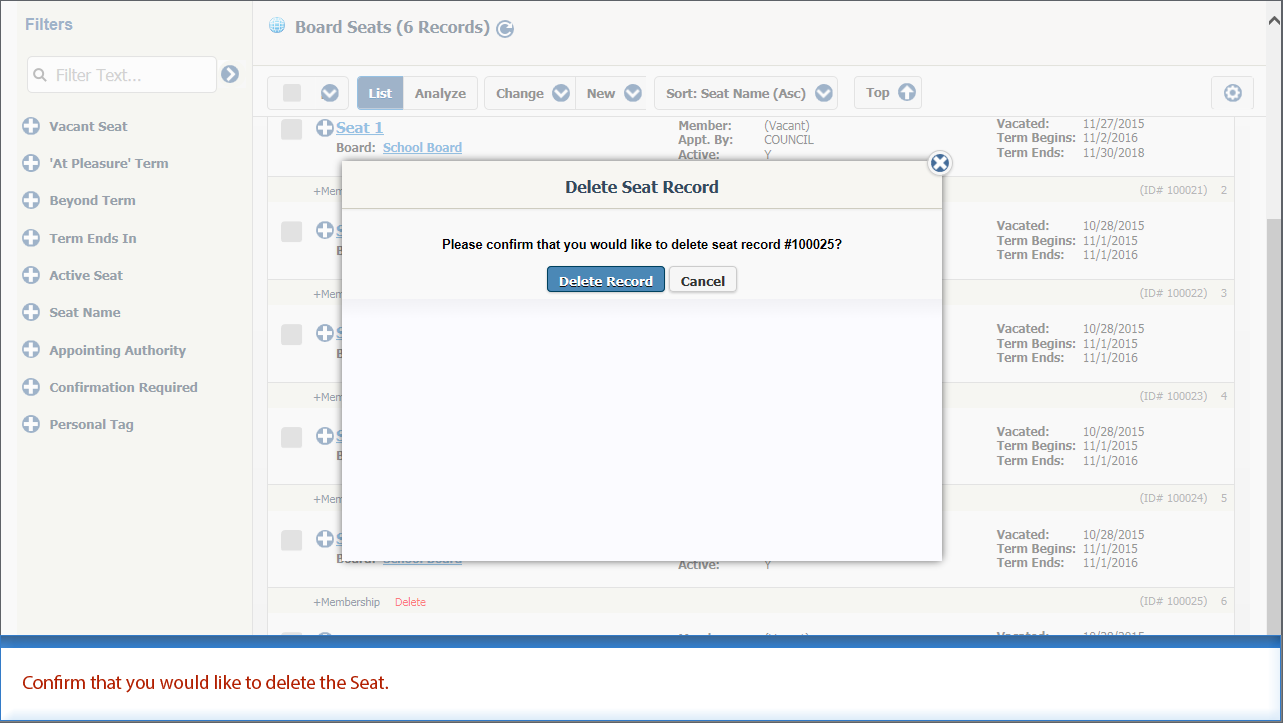 5.You will be asked to confirm the deletion. Select Delete Record.
6.The Seat has been deleted.
---
Copyright © 2020 Leidos Digital Solutions, Inc (DSI)