---
Remove a Member
You can remove a Member from a Board if that Member departs before the term is up for any reason.
To remove a Board Member:
1.From the Board record, navigate to the Seats panel.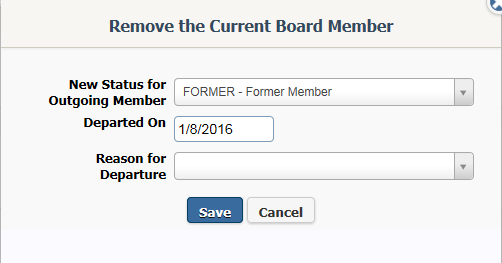 2.Locate the Seat from which you would like to remove the Member.
3.Use the Remove Row Action.
4.Select the New Status for Outgoing Member.
5.Enter the Departed On date.
6.Select the Reason for Departure.
7.Select Save.
---
Copyright © 2020 Leidos Digital Solutions, Inc (DSI)