---
Seats Panel
The Seats panel provides information about the seats on the Board. Once you've added Seats to the Board, you can assign members to those Seats, and indicate each member's Status.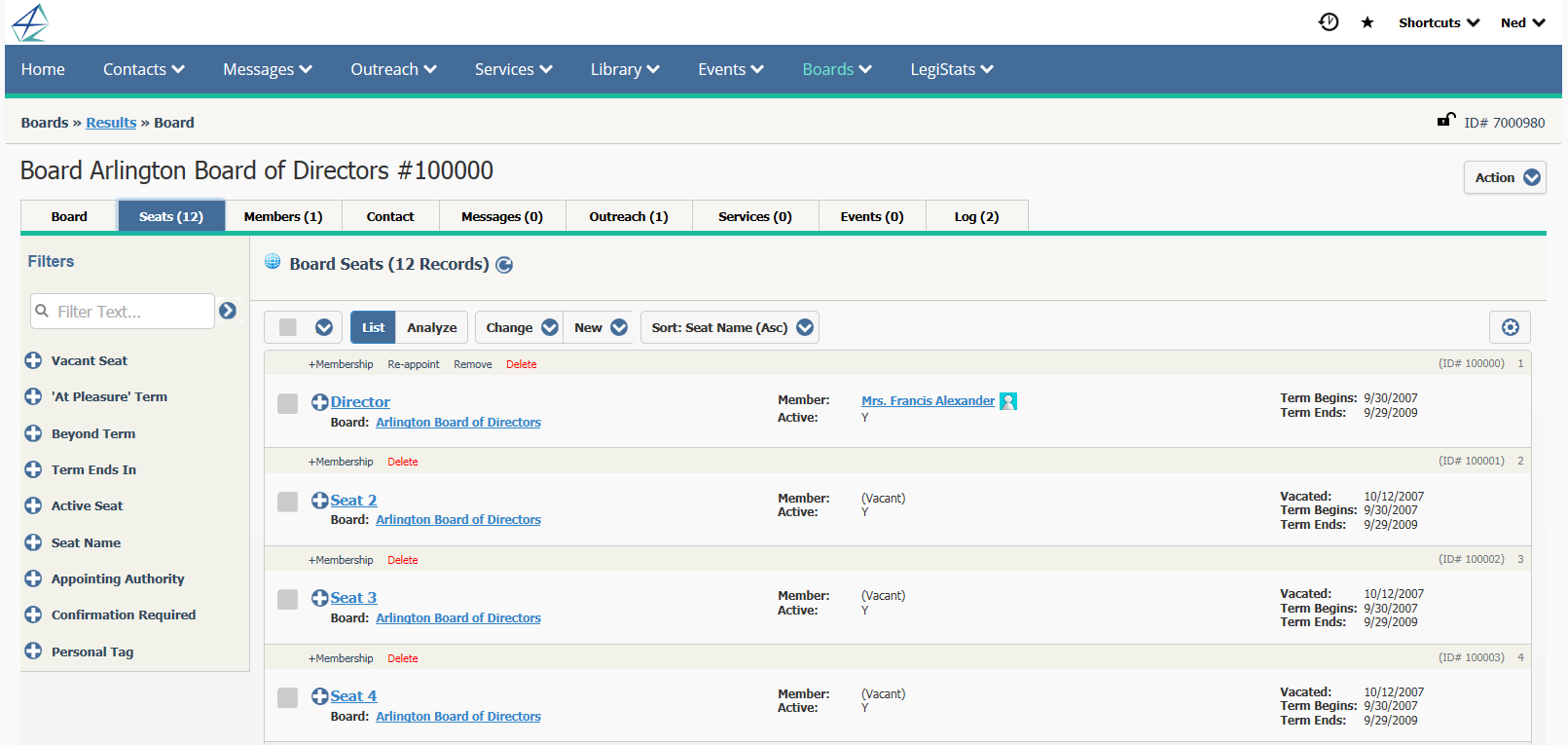 You can locate and edit specific Seats by using the filters on the left. Select the Seat Name to Edit.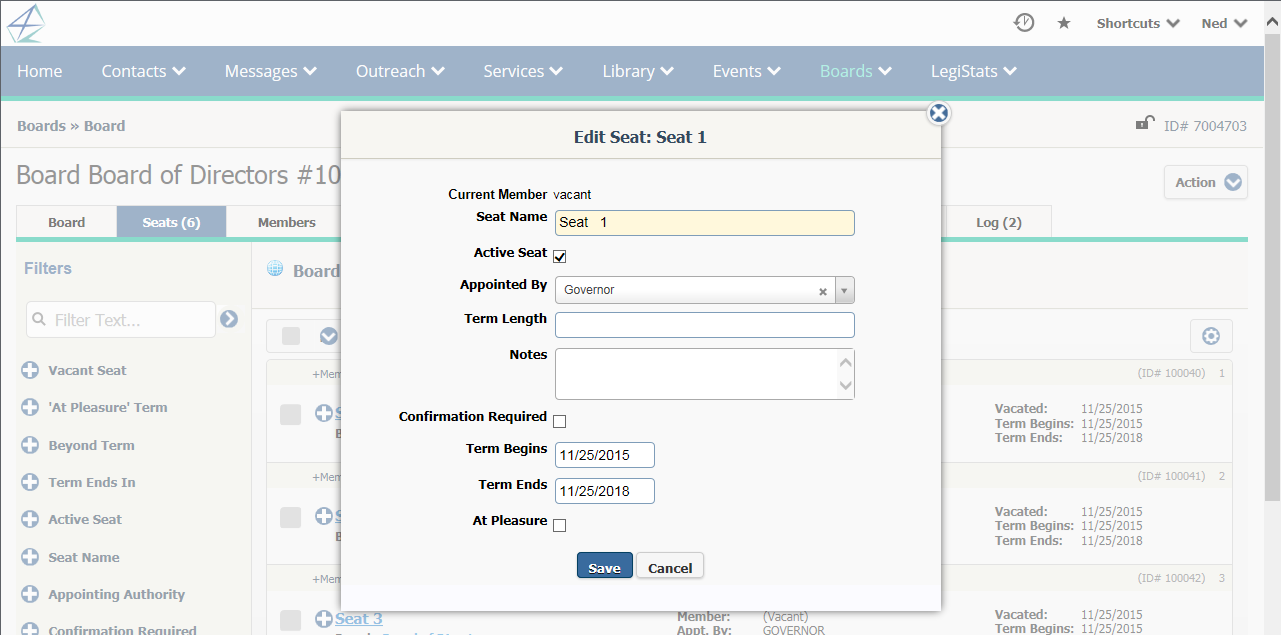 1.You can replace the numeric seat name with one of your own choosing. Type the Seat Name. This is a required field.
2.If this seat is no longer active, uncheck the Active Seat check box.
3.Make a selection in the Appointed By drop-down menu.
4.Type the Term Length.
5.Enter any Notes about the seat.
6.If confirmation is required, check the Confirmation Required check box.
7.You can change the dates in the Term Begins and Term Ends fields.
8.If this seat is appointed with no defined Term Begins and Term Ends dates, check the At Pleasure check box.
9.Select Save.
---
Copyright © 2020 Leidos Digital Solutions, Inc (DSI)