---
Survey List View
You can view all your Surveys in a List View. Expand all rows to see the questions, and click the survey name to see analytics on published responses.
Search for Surveys
1.To locate existing Surveys, open the Outreach menu.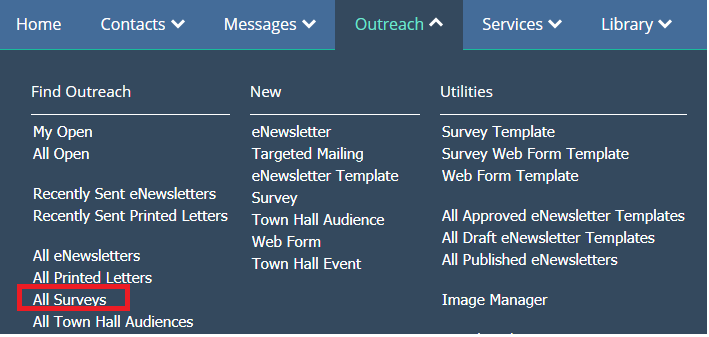 2.Select All Surveys.
3.Use the filters on the left of the List View to locate the subset of surveys you want to view.

4.To display a Preview of the Survey, click the + next to the Survey name to expand an individual Survey or use the gear in the upper right to Expand All Rows.
View Statistics and Analyze Results
1.To view statistics on survey responses, click the name of any survey that has been sent in an eNewsletter.
2.Statistics and answers are displayed. Click any option to drill down to the specific records in any count.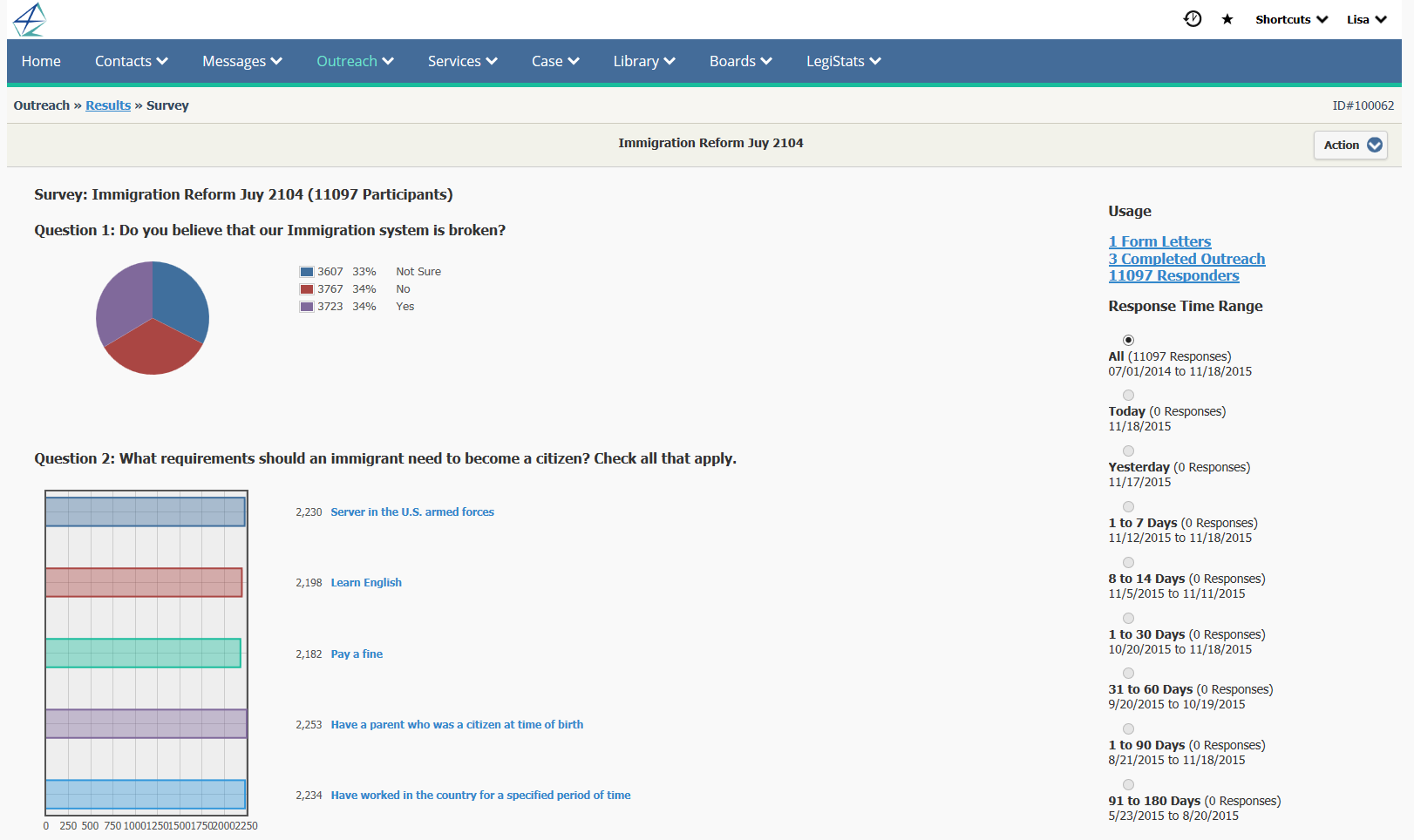 3.To analyze Surveys, select the Analyze button in the List View.
4.Organize the Surveys by group to view results graphically.

---
Copyright © 2020 Leidos Digital Solutions, Inc (DSI)