Select Multiple Form Letters as Duplicates
If you have several form letters with very similar text, you can configure them to appear as duplicates when the setting for "Report Duplicates" is set to Yes in a Form Letter.
1.Open the Form Letter you wish to edit.
2.Open the Edit menu in the Detail section.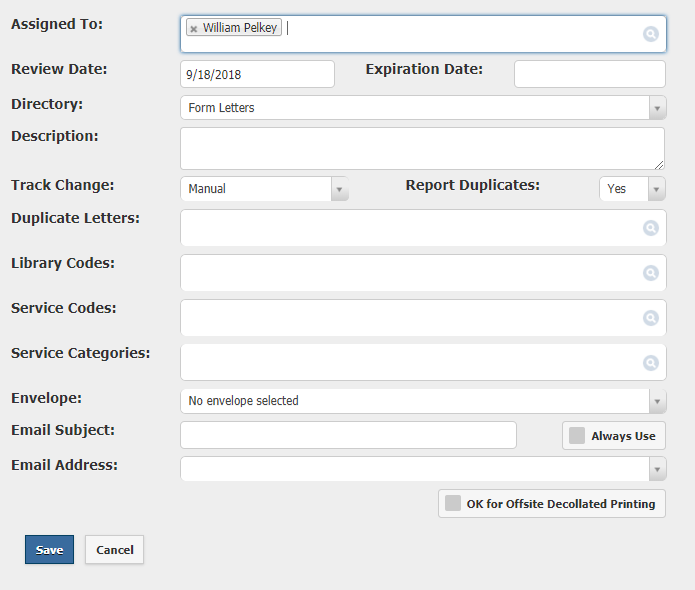 3.Enter the Form Letters you wish to add as duplicates in the Duplicate Letters field.
4.Select Save.
---
Copyright © 2020 Leidos Digital Solutions, Inc (DSI)