---
You can view tracked issues using the Issue Tally Report, located in the Message Reports section.
Run Issue Tally Report
1.From the Messages Big Menu, select Reports.
2.Locate the Issue Tally Report.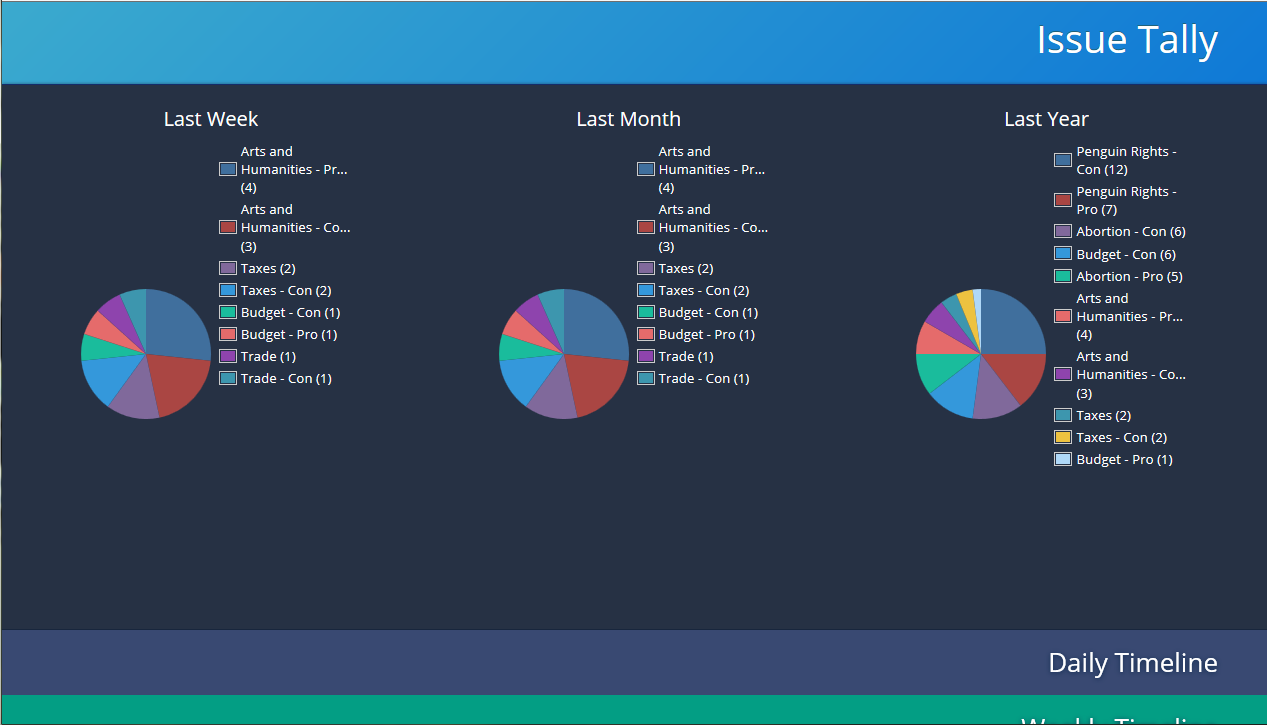 3.All figures are interactive. Clicking on any figure will open a List View with the records included in the figure.
4.Select another category to view by clicking on the category name. Options are: Daily Timeline, Weekly Timeline, Monthly Timeline, Last Week (More), Last Month (More), Last Year (More).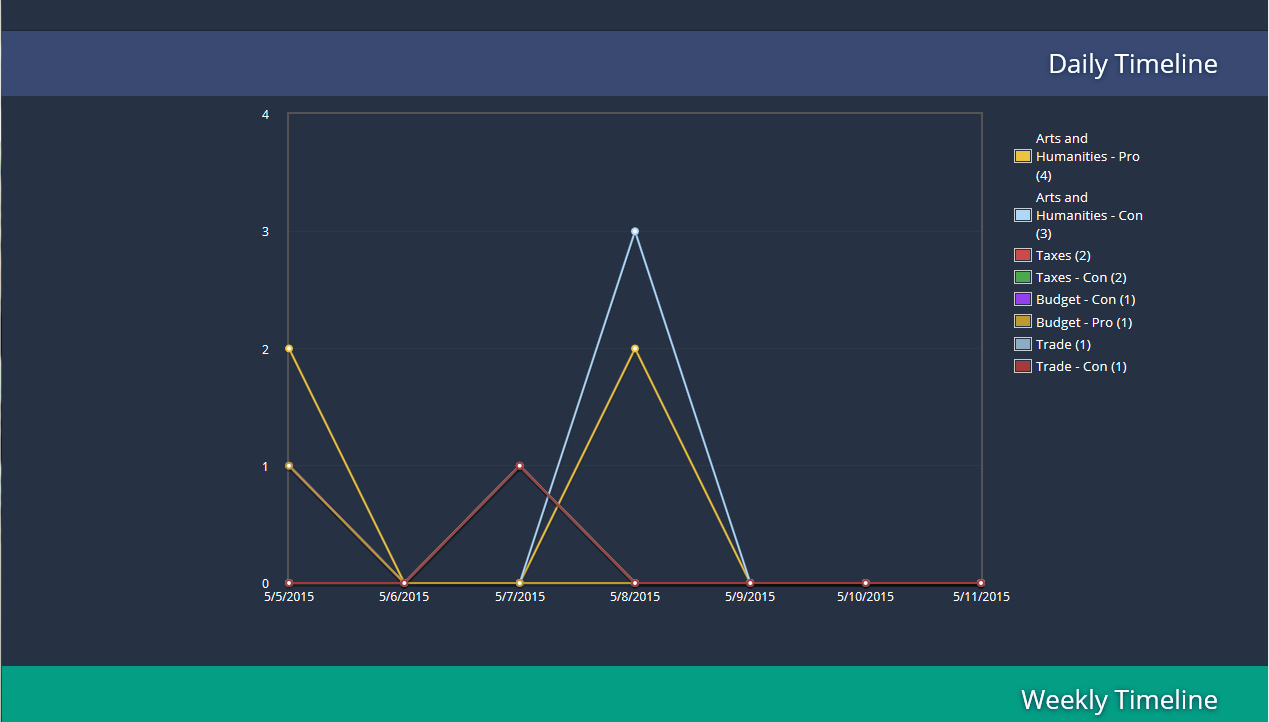 ---
Copyright © 2020 Leidos Digital Solutions, Inc (DSI)