Hide Modules in User Preferences
If your job doesn't require you to use all modules of IQ, you can hide the ones that you don't use so that they don't appear in the Big menu.
1.Click your name link located in the upper right corner above the Menu.
2.Select Preferences.
3.In the General section, check the modules you would like to hide.
4.Select Save.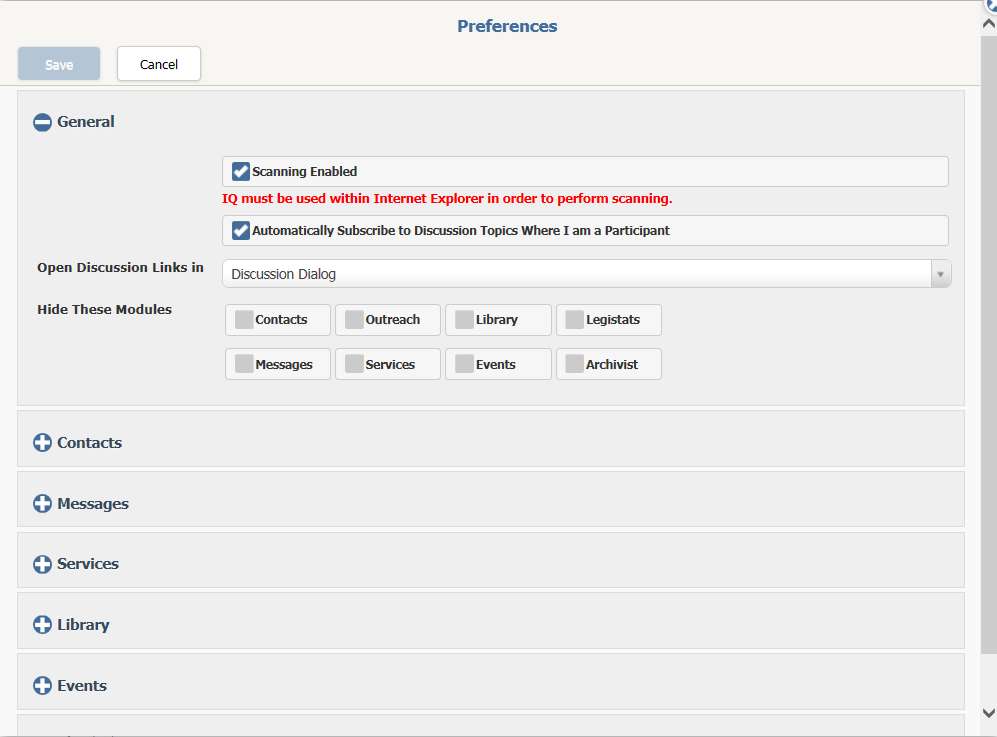 ---
Copyright © 2020 Leidos Digital Solutions, Inc (DSI)