---
If you have uploaded a video to YouTube, you can include an image of the video as a link to YouTube when sending an eNewsletter or email.
Inserting a YouTube Video
1.In the Content step click into the section where you like to include the video.
2.Open the Insert menu and select YouTube. IQ displays the YouTube dialog.
3.If you don't know the URL of the video, select the Click to open YouTube link.
4.Use the search features in YouTube to locate your video.
5.Once the video is opened, use the Share link.
6.Copy and paste the Share URL (i.e. https://youtu.be/PAHKf9wJgIM) in the "Share this Video" URL: field.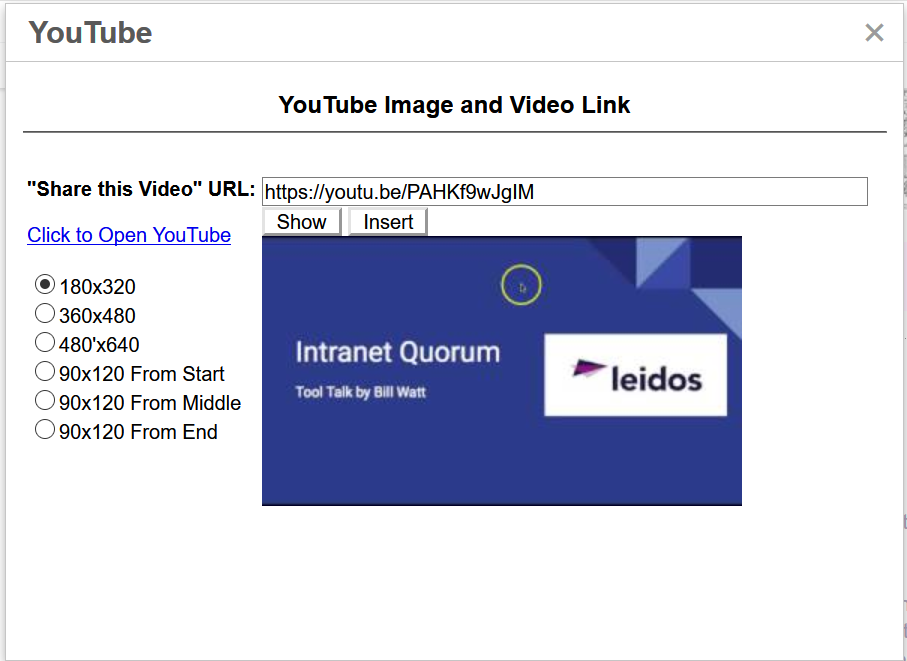 7.Select the size you would like to use to display your video.
8.Click Insert to place the video in the content of your eNewsletter.
---
Copyright © 2020 Leidos Digital Solutions, Inc (DSI)