Draft and Published Quick Searches
You can create and publish a criteria based select list as a Quick Search. Database lists can be re-executed each time you use them to capture current records. These lists are useful for reports, eNewsletter audience lists, and quick searches.
Create a Quick Search
1.Open the Big Menu for the module with the records you would like to search.
2.Locate an existing List for that module, using the List option in Utilities.
3.When you locate the List, select Edit List.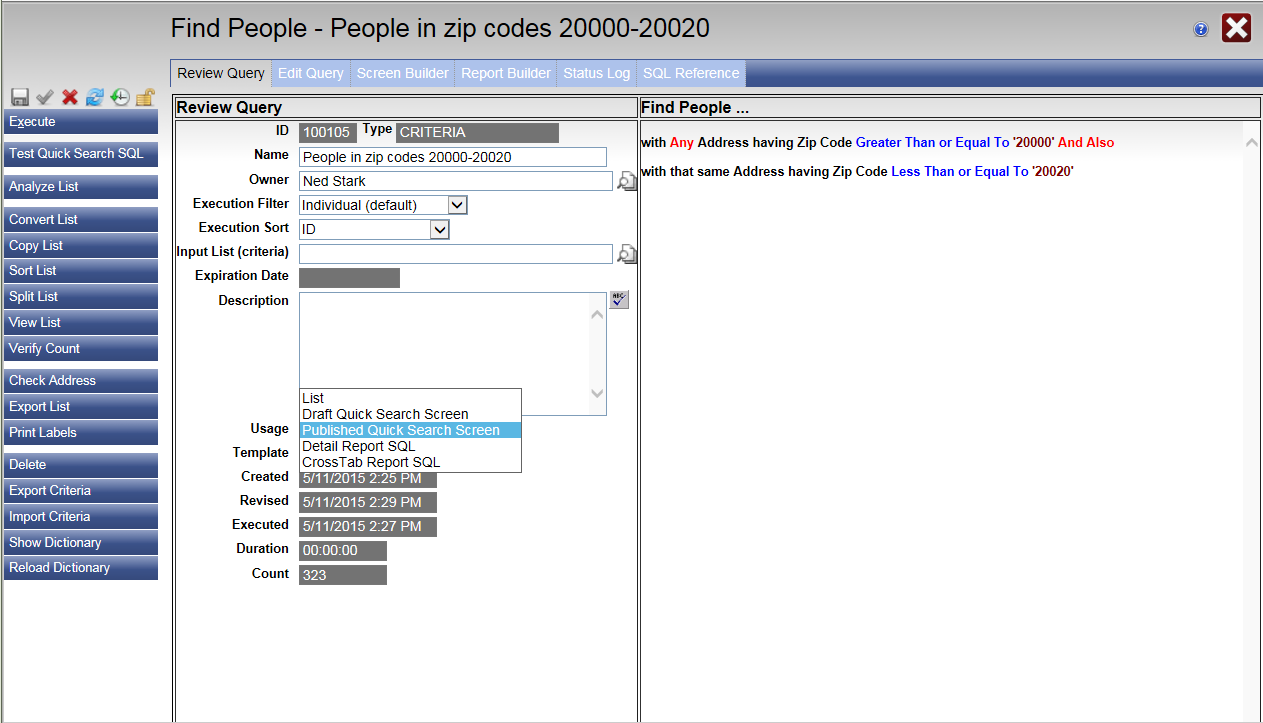 4.Open the Review Query panel.
5.Open the Usage drop down menu.
6.Select Draft Quick Search Screen or Published Quick Search Screen.
7.Use the green check mark in the upper left corner to Save and Close.
Important Note:
The By Affiliation Search in the Contacts menu allows you to locate Contact records using combinations of Affiliation Codes. The field labeled "Any of these Affiliations" uses an OR search, which returns any record with any of the selected Affiliation codes included. The "And Also" fields us an AND search, meaning that only those records that include the selected Affiliation codes will be returned. The "And none of these" field allows you to eliminate records with the selected Affiliation codes.
---
Copyright © 2020 Leidos Digital Solutions, Inc (DSI)