---
You can track interest on an Issue using the Issue Tally. The Issues that you track must be created using the Pro, Con and Neutral Codes.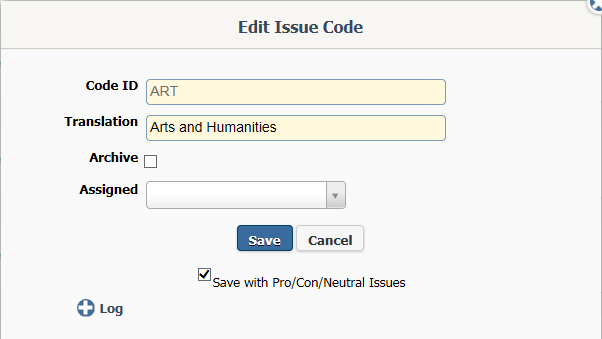 Issue Tally
1.To track issues, open the Message Big Menu.
2.Select Issue Tally.

3.Select the Issue using the

multi-select icon.
4.Enter or tally the number of people who have indicated a pro or con opinion.
5.Use the Save button. You can keep the Issue Tally page open and track incoming opinions. When you are ready, you can Save and Close.
---
Copyright © 2020 Leidos Digital Solutions, Inc (DSI)