---
IQ allows you to export a list of Contact records into a file format (ASCII Comma/Quote Delimited, Tab Delimited, MS Excel Table or MS Word Table) of your choice. In addition, you can choose which standard and custom Contact or Address fields and Communication (phone, email, etc.) to export to the file.
Export Contact List
1.Locate the list of Contacts you would like to export.
2.From the Contact List view, open the More drop-down menu and select Export List.
3.IQ automatically selects all of the records and displays the Export Data for selected Contact records dialog.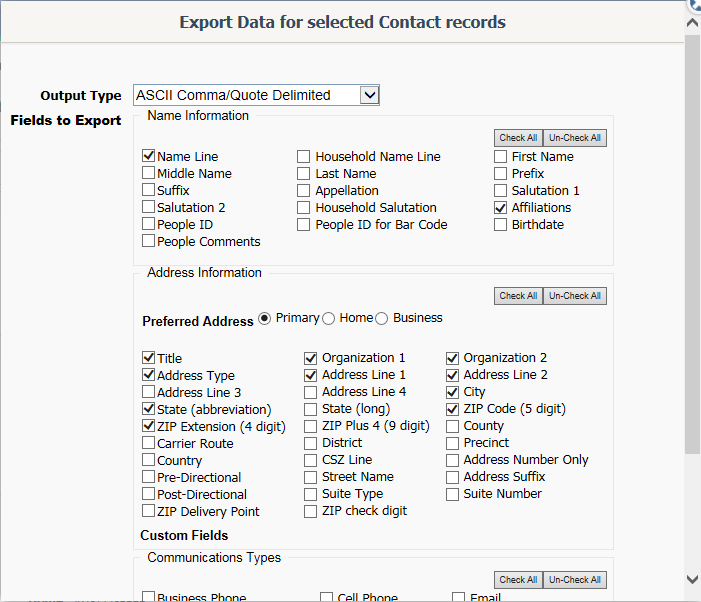 4.Determine the Output Type.
5.Select the fields from the Contact records you would like to export.
6.When you are ready, select the Export Now button.
7.You can view and print, or save the file for later use.
---
Copyright © 2020 Leidos Digital Solutions, Inc (DSI)