---
Use Previous Text Search to Locate a Form Letter
When sending a Message using a Form Letter, you may want to use a Form Letter you have used in the past. The Previous Text Search field can help with this.
1.To use the Previous Text Search, type the text you are searching in the field.
2.Use the Enter key.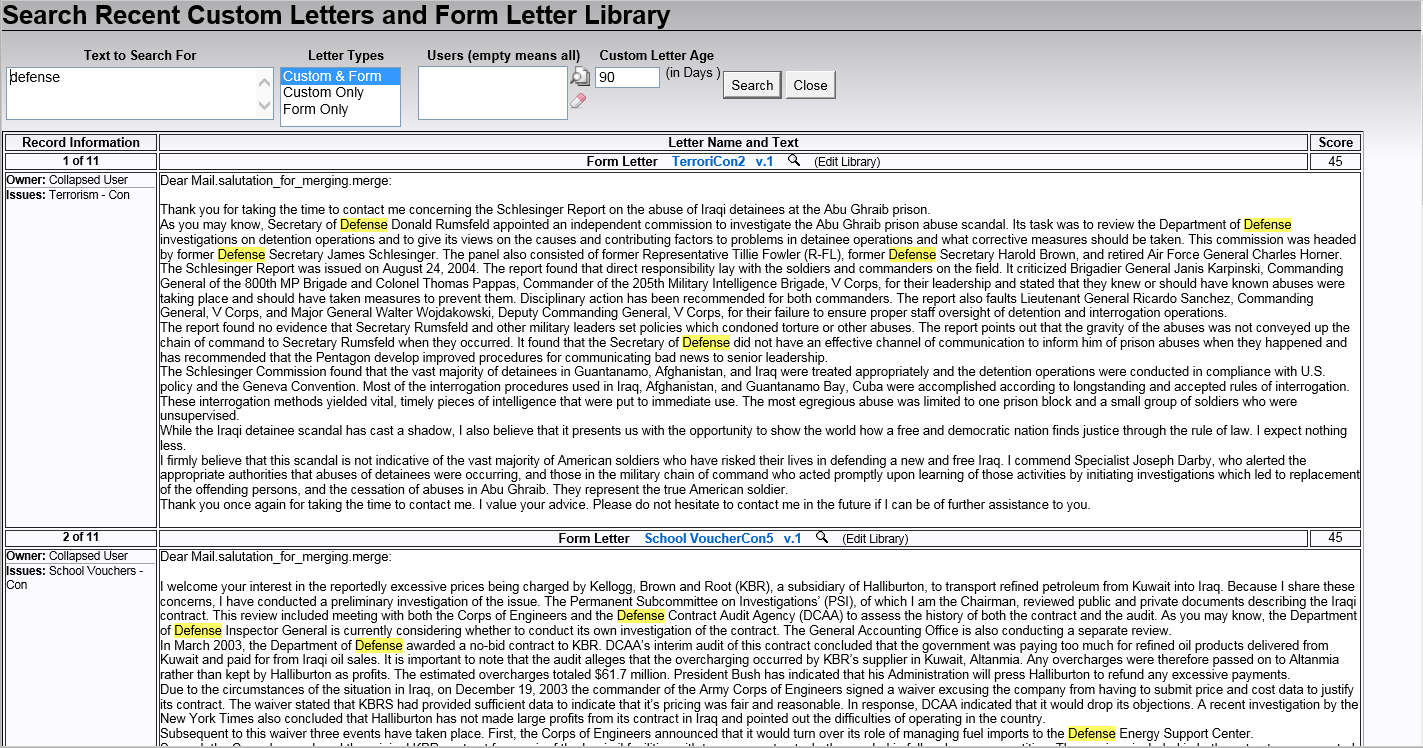 3.All Form Letters and Recent Custom letters that contain your text appear. Based on the text, a score appears in the upper right corner. This score indicates the closest match between your text and the results. All letters are presented from the highest score to the lowest.
4.Use the filter options to change the results.
5.When you find a Form Letter that you would like to use, you can click on the name link to insert that Form Letter into your message record.
---
Copyright © 2020 Leidos Digital Solutions, Inc (DSI)