---
Create Contacts from Member Data
Creating Contact records for members gives you all the functionality of the Contact database, including the ability to maintain additional information and codes for members, send them letters, and generate targeted mailings based on Committee or other information. You can create new People records automatically from downloaded member data, or use existing Contact records in your IQ database to record member data. In a member Contact record, Affiliation Codes represent the member's State, party, chamber, and other information, and Committee assignments are stored in the Comments field.
Create New Contact Records from Member Data
1.Select all of the Members of Congress from the Change button.
2.Select Match with Contacts.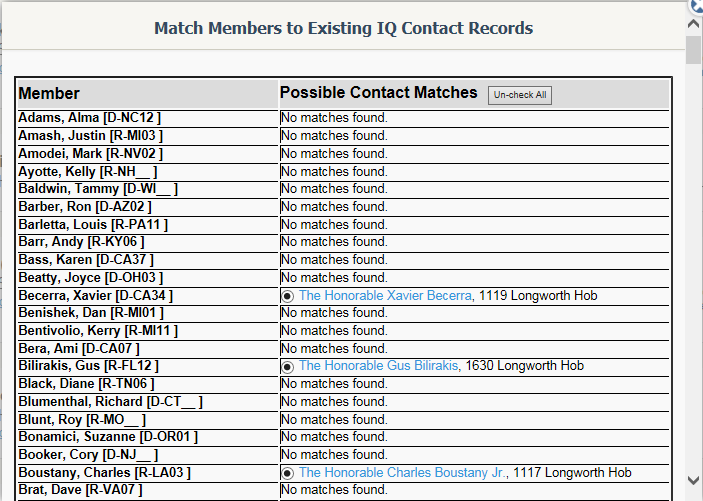 3.After matching with existing Contacts, from the Change button, select Create Contacts.
4.Select the Save button to save your newly added Contacts.
5.Repeat the same actions for Add Affiliation, Update Address and Update Committee, to update your Member of Congress Contact record.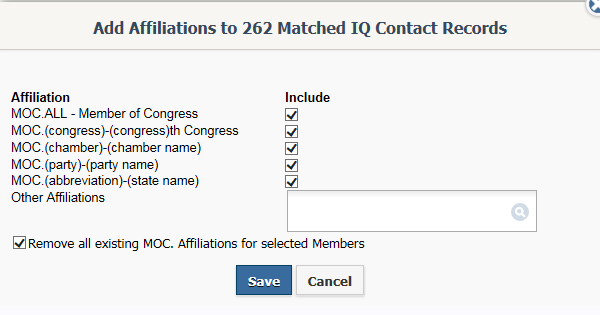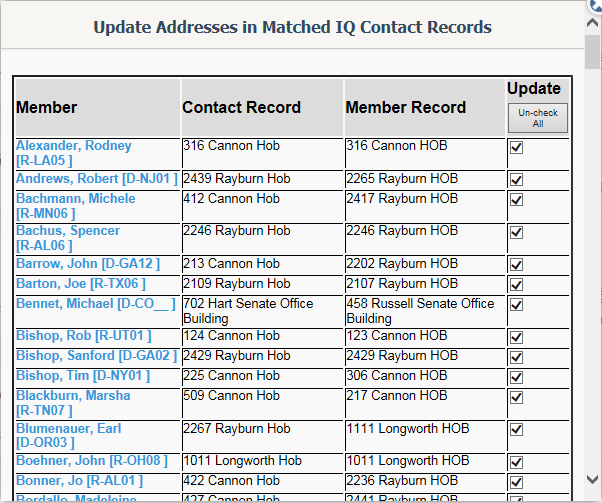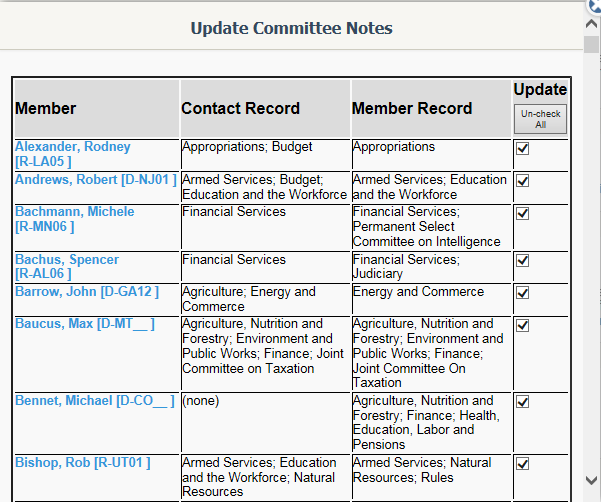 ---
Copyright © 2020 Leidos Digital Solutions, Inc (DSI)