Add a Form Letter Message to a Contact Record
The majority of the Message records in your IQ database will most likely be created automatically as a result of incoming email, faxes, etc. If, however, you receive postal mail which isn't logged into your IQ database by another IQ user, you can manually add a new Message to an existing Contact record to record an incoming and/or generate an outgoing response.
1.Use the +Message in-row action in the Contact List Results to create a new Message for the Contact.

2.Enter appropriate information in all fields. Note: The fields you see will vary depending on whether the Outgoing method is Email, USMail, etc.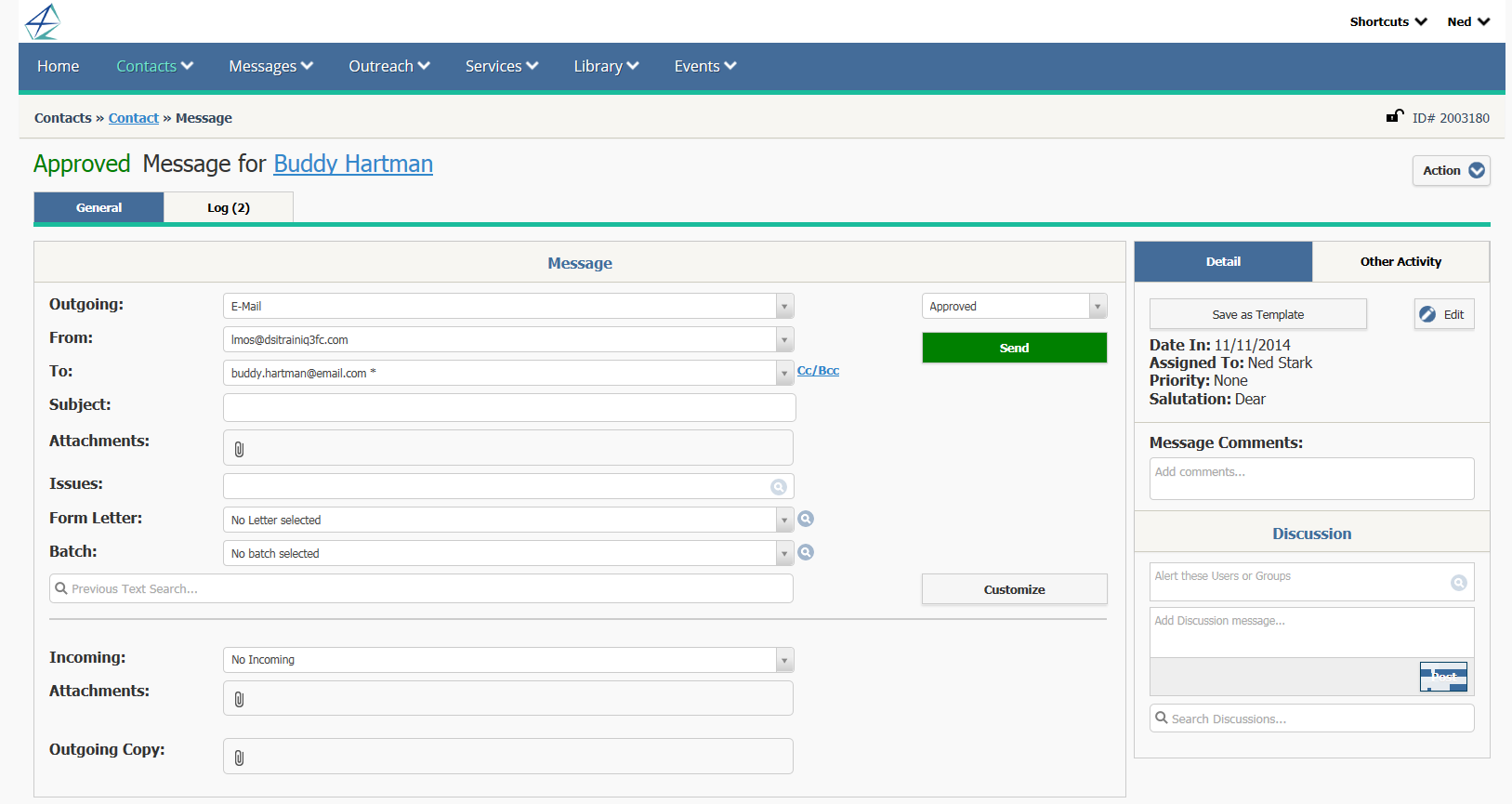 3.If you want to send a message using an existing Form Letter, select the letter from the drop down list in the Form Letter field.
4.Change the Status to Approved when ready.
5.Click Send if the Outgoing Method is Email. Click Print if the Outgoing Method is USMail.
---
Copyright © 2020 Leidos Digital Solutions, Inc (DSI)