---
Color Code an Event
When a calendar is very busy, it can be helpful to color-code Events so that you can see at a glance the distinction between them. Color codes are not linked to any field in an Event, which allows you the flexibility to determine if you are going to color-code based on type of event, location, whether it is open to the public, and so on. There are 25 colors available in IQ to code your events as you choose. Only one color may be associated with an Event.
If you are synchronizing your IQ calendar with your Outlook calendar, colors will also synchronize. This requires some configuration in Outlook in order for this to work.
1.To Color Code an IQ Event, open the Event, and use the Choose Color button.
2.Select the color from the grid that appears.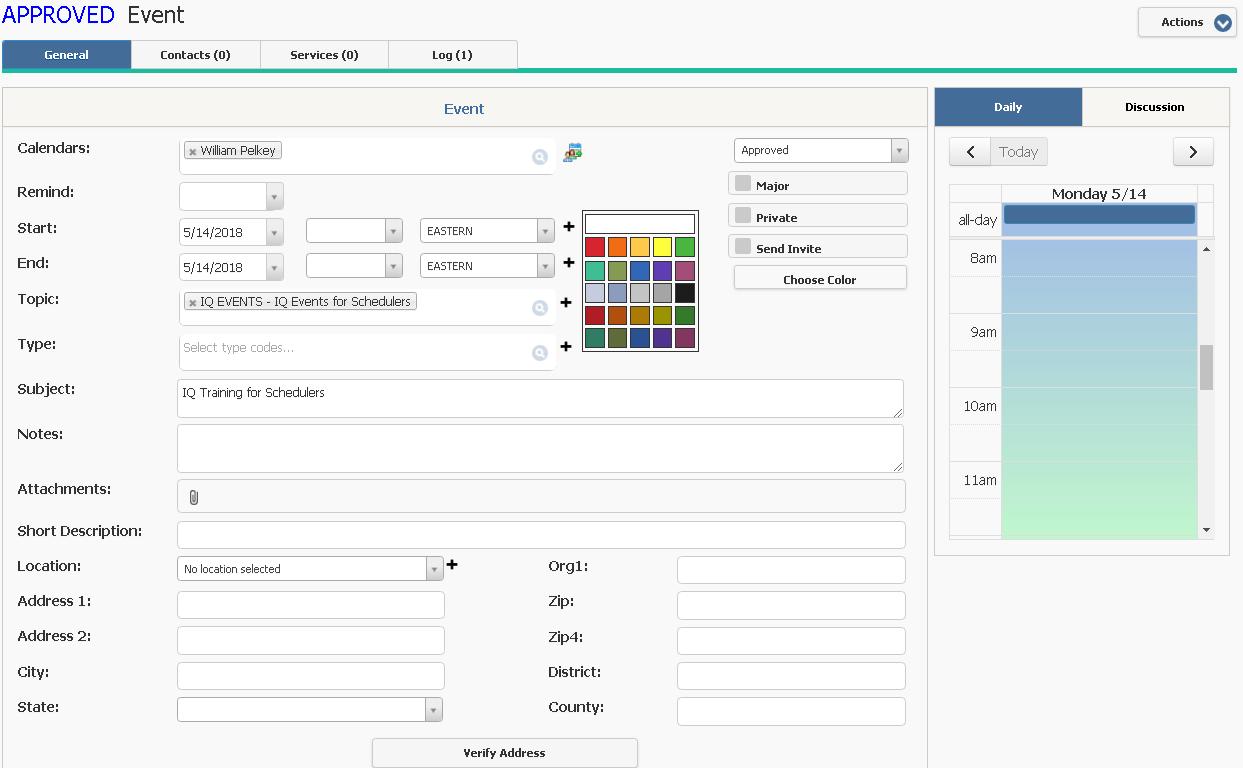 3.The color of the Event appears on the Choose Color button in the Event. It also appears in the Event List View.

4.It also appears on Daily, Weekly, and Monthly Calendar Views.

---
Copyright © 2020 Leidos Digital Solutions, Inc (DSI)